View all news
Celebrating law student achievements: Autumn Prize Winners Announced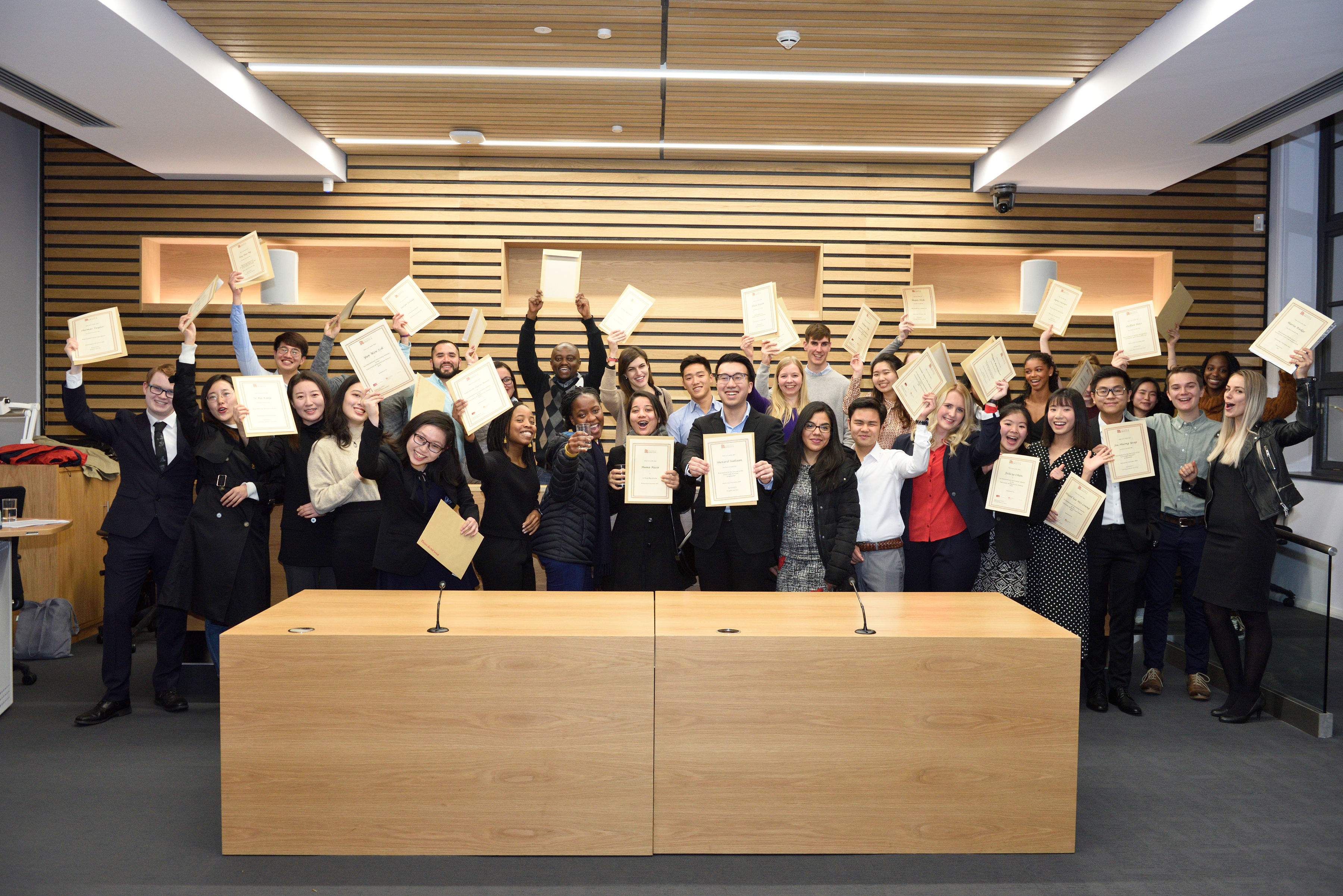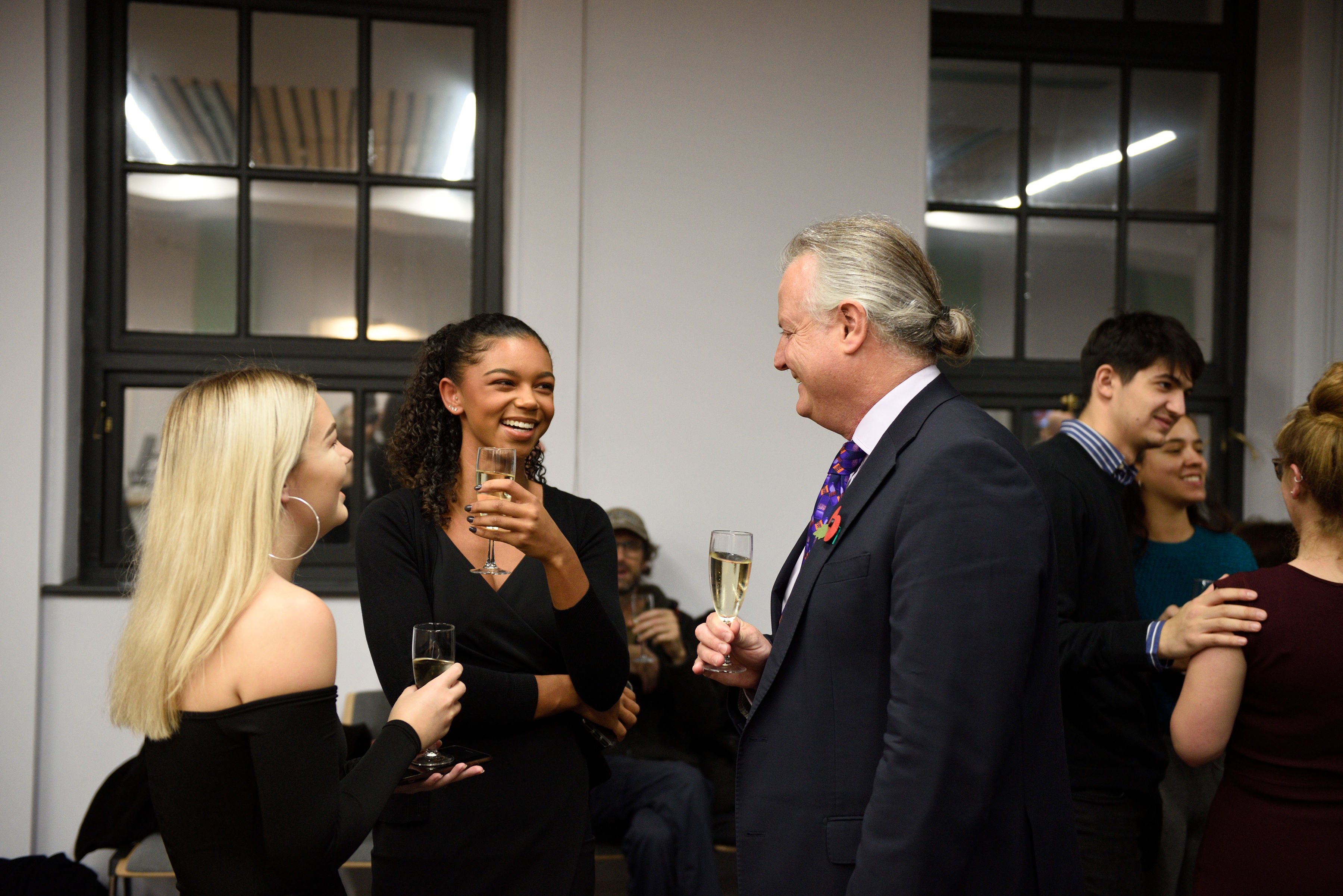 Press release issued: 13 November 2019
The University of Bristol Law School honoured its outstanding students of the 2018/19 academic year in the Autumn Prize Giving Ceremony earlier this month.
This year's Autumn Prize Giving Ceremony was held on 6 November with the work of the following students being recognised:
Sherard Siahaan, Best Student (Constitutional Rights), sponsored by Guildhall Chambers
Maggie Sawant, Best Student (Contract Law), sponsored by Stephenson Harwood
Megan Hicks, Best Student (Criminal Law), sponsored by The Law School
Emily Wilcox, Best Student (Law and State), sponsored by Elgar Law Publishers
Samuel Jewel, Best Student (Tort), sponsored by MacFarlanes
Megan Kernohan, Best Student (Contract Law), sponsored by The Law School
Tzy Hao Ng, Malaysian student who has obtained the highest average in their first-year results, sponsored by Azim, Tunku, Farik & Wong
Sherard Siahaan, Best student in 1st year, sponsored by Slaughter & May
Maria Rudge, Best undergraduate paper in second year land law exam, sponsored by 3PB
Thomas Taylor, Best student (Jurisprudence), sponsored by Slaughter & May
Ellen Dixon, Best student (Crime, Justice and Society), sponsored by Oxford University Press
Steffan Rees, Best student (British Immigration, Nationality, and Citizenship Law), sponsored by The Law School
Jia Huong Yeap, Best student in 2nd year, sponsored by The Law School
Se Ra Kang, Best first year MA performance, sponsored by The Law School
International Internship Scholarship Schemes were also awarded to the following, proudly sponsored by Azim, Tunku Farik & Wong and Zain & Co:
Felicia Chan, Abdul Kayani, Hazel Leung, Kudzi Manase, Yun Wen Soh, Sehyun Song, Iskandar Suhaimi, Shunqi Yang, Yuewei Zong and Hadrian Matthew Leung.
On receipt of their award, students said;
"I feel really thrilled to have been recognised for work that I put a lot of time and my own ideas into. Given the high quality of the discussions in our tutorials I'm honoured to have secured the highest mark in the year. It's a really great feeling to have your lecturers who have guided your studies recognise the standard of work you have produced. Recognition must go to my tutor, Dr Yvette Russell, who discussed ideas with us and helped me to source various materials."
Ellen Dixon
"I was shocked when I found out I was to receive the award for Best Student in Contract Law; all the students in the Law School are so hardworking and engaged. I am extremely proud of my achievement, and I am immensely grateful to my lecturers and my wonderful contract law tutor, for making me appreciate the broad principles and societal implications of the law of contract."
Maggie Sawant
"I was so unbelievably proud to have received this award, especially because crime is the field of work I hope to go into when I have completed my degree. This award looks brilliant on my CV and should hopefully set me up to obtain some great work experience in the criminal field. "
Megan Hicks
"I was delighted to receive this award, and somewhat shocked! Throughout the year, I found the Tort module particularly engaging, especially when logically working through fictional 'Problem Questions' to advise a client. It gives me great confidence to know that the hard work throughout the year pays off, and that I can take this into my second and third year here at Bristol. "
Samuel Jewell
"I am really happy and, quite frankly, pleasantly surprised! I really enjoyed Constitutional Rights and spent some thinking about the many concepts and principles taught to us. I am incredibly thankful to Guildhall Chambers and the University of Bristol for putting together the award and the ceremony! Well done to my peers for their incredible achievements!"
Sherard Siahaan
The Law School would like to congratulate all award winners this year.
Further information
To view more pictures of the prize giving ceremony click here.