View all news
Students share knowledge at Annual Street Law Conference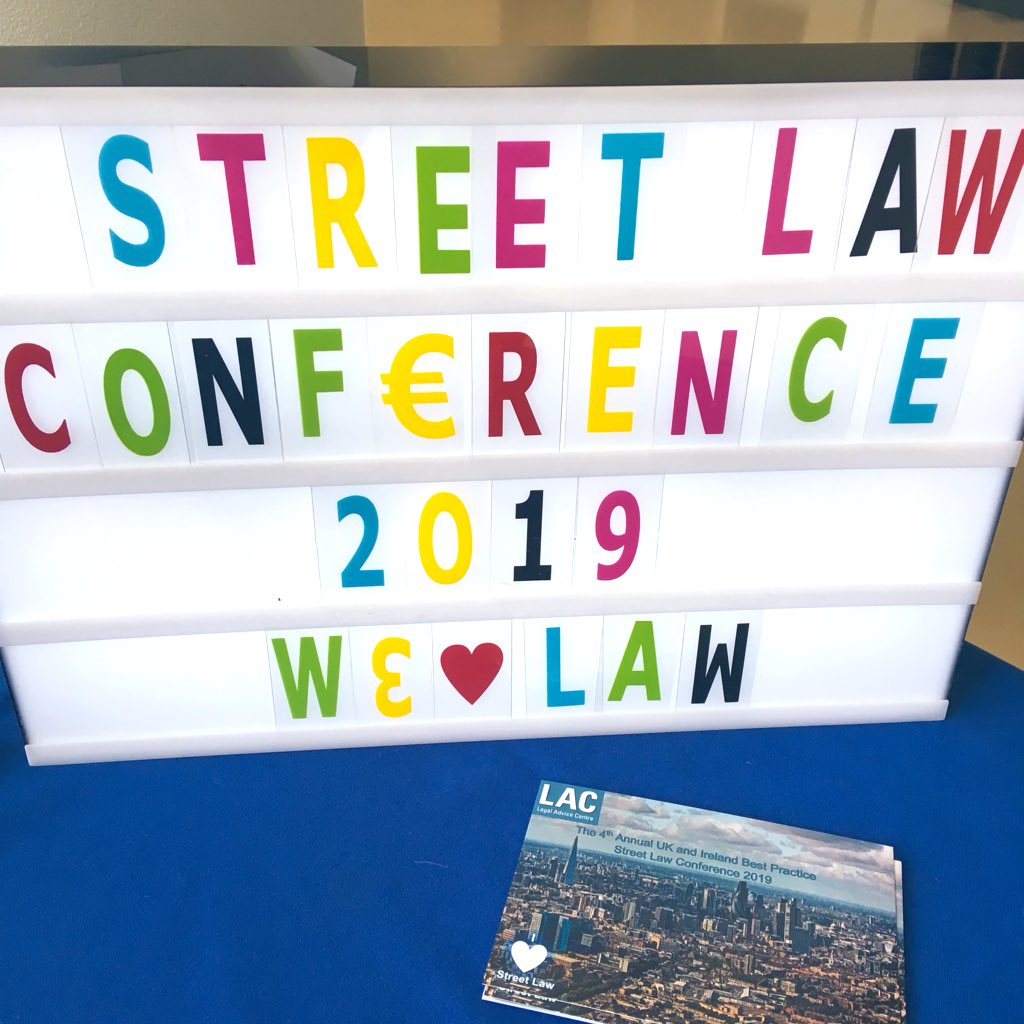 Press release issued: 16 September 2019
Susannah Burley, Vice Student Director of the University of Bristol Law Clinic, took part in a student-led panel at the event which was hosted by Queen Mary University Legal Centre. In this report she outlines what we do at Bristol and what she learned from the experience. The Annual Street Law Conference was held across two days at the beginning of September and attracted delegates from all over the UK as well as from the USA and Ireland.
I was given the opportunity to take part in a student-led panel during the second day of the conference, debating whether or not Street Law should be assessed in Universities. At the UoB Law Clinic, we run a community law programme each year which is open to our members on a voluntary extra-curricular basis. However, in some universities, Street Law is offered as an assessed module.
The term 'Street Law' refers to a global programme of public legal education. It is innovative way of bringing law students, under supervision, into areas of the community to teach people about various areas of the law and about their legal rights. The purpose of public legal education is to ensure that everyone has the basic legal knowledge necessary to understand their entitlements as citizens of the country and to enforce their rights if they are not adequately met. The aim is to ensure access to justice for all members of the community, whether they are young, elderly, incarcerated or from deprived socio-economic backgrounds.
Through our Community Law programme at the Law Clinic, we organise workshops and presentations for local school children to educate them on different areas of the law. We also run a successful 'My Rent, My Rights' session in the Bristol Student Union, which is aimed at students who are privately renting for the first time and want to be aware of their entitlements as a tenant.
As we do not assess the students on their involvement with our community law projects, we are fortunate to have had incredibly passionate and motivated students who want to dedicate their spare time to educating members of the community. We hope for another successful year running these projects. Applications for our community law programme will be open to Law Clinic members shortly after term begins and we would be thrilled to have more keen volunteers join the team.
Overall, the conference was a hugely interesting experience. I learnt a lot about the way in which street law is practiced by other law schools across the country and overseas. I am incredibly grateful to have been involved in the student-led debate and hope to bring back some valuable lessons to integrate into our Community Law programme in the coming year.
Further information
For more information on how students offer free legal advice and support members of the public visit the Law Clinic.