View all news
The Future of Banking Regulation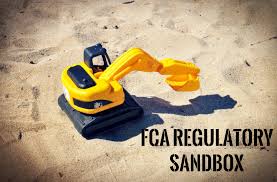 Press release issued: 26 April 2017
A blog by Dr Holly Powley, Lecturer in Law, and Prof Keith Stanton, Professor of Law, highlights the main developments in the UK's regulatory approach since the financial crisis - and identifies the key areas of concern facing the regulators.
Banking regulation in the United Kingdom underwent significant changes in the years following the financial crisis. It was believed that the regulators had failed to anticipate the crisis and to minimise its consequences. In the period since 2008 UK banks have been embroiled in high profile conduct situations concerning payment protection insurance, LIBOR and foreign exchange rate manipulation and money laundering.
The regulatory authorities have made substantial progress in addressing the problems identified by the financial crisis in the years after the crisis itself. Not only has the approach to regulation and supervision been honed to acknowledge the need for regulators to identify problems that could arise in the future, but significant regulatory initiatives have also been introduced to strengthen the regulatory regime. However, the position is not a static one. Set against an uncertain political backdrop, both the FCA and the PRA need to be alert to new challenges as they continue to deal with the problems highlighted by the financial and conduct crises.
These challenges are currently represented in a variety of forms, arising from diverse developments spanning the political backdrop through to technological developments confronting the industry. In terms of the political backdrop, the UK has entered a period of uncertainty, with the triggering of Article 50 on 29th March 2017. The global picture and global standards also raise concerns, given the Trump Administration's recent statements surrounding their desire to reform the Dodd-Frank Act.
At the domestic level, tensions are also developing. There is a growing impetus for deregulation. Questions have arisen as to the relationship between the pressure on firms to ensure compliance with the regulatory regime alongside their ability to innovate and compete within a sector that is embracing new technologies. The increase in the number of bank authorisations and the resulting growing number of 'challenger' banks pose new challenges for the regulators and for the 'challenger' institutions themselves. The regulators need to be alert to the challenges represented by these developments if they are to ensure that the UK's regulatory regime continues to make the progress that it has in the years following 2008.