View all news
Law School academic to lead investigation into the legal gaps exposed by the Grenfell fire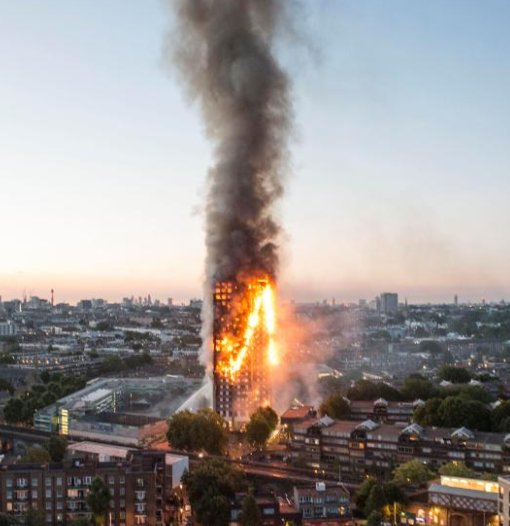 Press release issued: 13 September 2017
A team of academics from the universities of Bristol and Kent, to be led by Professor David Cowan, will be conducting a research project for Shelter with the aim of identifying and filling the legal gaps exposed by the Grenfell fire.
Housing charity Shelter has asked the Universities of Bristol and Kent to conduct a research project investigating how issues with current legislation and its enforcement may compromise housing safety.
The project team, comprised of David Cowan (Bristol), Helen Carr (Kent), Ed Kirton-Darling (Kent), and Ed Burtonshaw-Gunn (Bristol), will be examining the legal gaps exposed by the Grenfell Tower fire of June 2017.
Their objectives include setting out clearly how these gaps in legislation may make housing less safe or prevent households from remedying problems. As part of their investigation they will additionally be researching where lack of enforcement undermines existing legal protections, as well as identifying legal remedies to strengthen protection for tenants.
Further information
Contact Details: If you would like to discuss any aspect of this research or have any concerns about it please contact the principal investigator, Professor David Cowan (d.s.cowan@bris.ac.uk, 0117 954 5224).
David Cowan is Professor of Law and Policy at the University of Bristol law School, UK, where his research is predominantly socio-legal, focusing on social theory and the housing system(s). His most recent project, funded by the Leverhulme Trust, concerned shared ownership. He has previously conducted and managed research funded by the Office of the Deputy Prime Minister, the Nuffield Foundation, ESRC, and the Joseph Rowntree Foundation. He teaches Property Law and optional units, Housing Law and Policy and Rich Law, Poor Law, and is Director of the MSc (Socio-Legal studies) programme.