View all news
Why I chose to volunteer. Q&A with Law Clinic Summer Intern.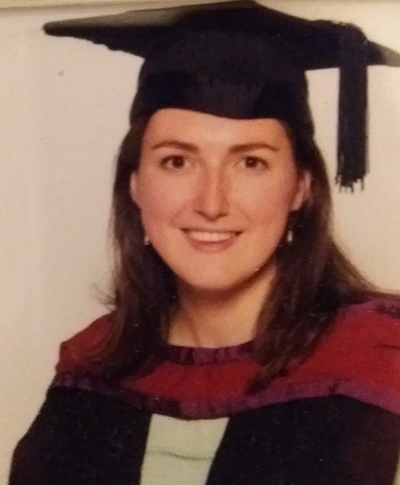 Press release issued: 19 July 2017
Volunteering is a great way to get future employers to notice you. There are many opportunities with charities and not-for-profit organisations that will illustrate your desire to build the soft skills that can make such a difference in an interview process. This year, Serena Crawshay-Williams has been volunteering for the Law Clinic and is now working over the summer to ensure its services are available year-round. In this Q&A she discusses why she chose to volunteer - and the invaluable skills she's learnt in preparation for a career in law.
What made you decide that Bristol University was the one for you?
My main reason for choosing Bristol University was its excellent reputation, as I wanted to ensure I would receive high quality teaching throughout my law degree. The good things I had heard about Bristol as a city made the decision to put Bristol University as my first choice even easier.
Why did you choose to study law?
The thought of being a lawyer appealed to me from a young age and so I had not properly considered studying a different subject at university. I didn't know much about Bristol Law School specifically, though the research I did on it seemed to fit with my general perception of Bristol University as being of very good quality.
What was your involvement with the Law Clinic prior to volunteering?
When I first started at the university in 2013 as an undergraduate I did not hear much about the Law Clinic. In my final year, as the Clinic expanded and was embedded into the curriculum, I began to hear friends talking about it. It was in my fourth year at the University, during my LLM degree, that I decided to volunteer at the Clinic.
What has been a highlight for you during your time at the Law Clinic?
I recently received a lovely email from a client thanking the Clinic for the invaluable work we had done for his case. It is very rewarding to know you are making a positive difference to people's lives.
What has been the most challenging aspect of working in the Law Clinic?
The number of emails you receive. Clients' problems do not stop in the evenings or the weekends and it's very tempting to open and respond to their emails as and when you get them. I am slowly learning that it's ok to leave an email unopened until the morning if you know the client's case is not urgent.
How has the experience helped you in terms of preparing for the workplace?
My knowledge of how the court system works has improved dramatically since being at the Clinic. I think it is a shame that law degrees do not provide much information about court processes or legal procedure and I am so pleased to be learning about this just before I leave university. I also have had a taste of the pressures associated with case work and am now far more efficient and organised as a result of my internship with the Clinic.
Why did you decide to give up your summer to work in the Law Clinic?
I decided to give up my summer to work in the Clinic because I enjoyed volunteering with the Clinic throughout the year and wanted to dedicate more time to it when I no longer had lectures and tutorial work. During the year I only had one client at a time and so the internship offered me an opportunity to deal with a large number of clients simultaneously.
What cases are you currently working on?
I currently have about ten active cases and ten less active cases. I have two cases going to employment tribunals soon which I have found particularly interesting. One involves an alleged unfair dismissal on the basis of an inadequate investigation by the employer before dismissing my client - and the other client has alleged his employer discriminated against him on the basis of his sexual orientation and race.
What words of advice would you give a student starting out in the Law Clinic?
Don't get overwhelmed by the clients' demands! Sometimes the legal issues presented by the clients are fairly complex and serious, which can feel quite daunting to a student with no prior experience with case work. However, the worst thing you can do is ignore the issue and hope it goes away. The support from John Peake and Louise Chalice at the Clinic is fantastic and they are always willing to help in any way they can. I would advise future Law Clinic students to ask for help if they are feeling overwhelmed by their work load or if they are dealing with a particularly difficult client.