View all news
HRIC's Dr Elina Steinerte visits Argentina as member of UN expert group to assess situation of arbitrary detention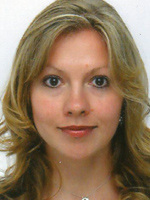 Press release issued: 15 May 2017
The United Nations Working Group on Arbitrary Detention is currently in Argentina to assess the situation on deprivation of liberty in the country. It will build on the first visit made by the expert group to the country in 2003.
The Working Group's delegation, which includes the HRIC's Dr Elina Steinerte, will visit a variety of places of deprivation of liberty, including prisons, health care institutions and police stations, to meet with people deprived of their liberty and to seek relevant information, for its assessment of the overall system.
During the ten-day visit the experts will visit Buenos Aires city and province, as well as the provinces of Jujuy and Chubut, where they will meet with the federal and local authorities, civil society and other stakeholders, to build an objective understanding of the wide variety of issues concerning the deprivation of liberty in Argentina.

The Group's delegation will share with the media their preliminary observations at a press conference in Buenos Aires on 18 May. The Working Group will present its final report on Argentina to the UN Human Rights Council in September 2018.
The Working Group on Arbitrary Detention is comprised of five independent expert members from five regions of the world: Mr. José Guevara (México), current Chair-Rapporteur; Dr Elina Steinerte (Latvia), Ms. Leigh Toomey (Australia), Mr. Seong-Phil Hong (Republic of Korea), and Mr. Sètondji Roland Adjovi (Benin).

The Working Groups are part of what is known as the Special Procedures of the Human Rights Council.