View all news
Aspiring to a career at the Bar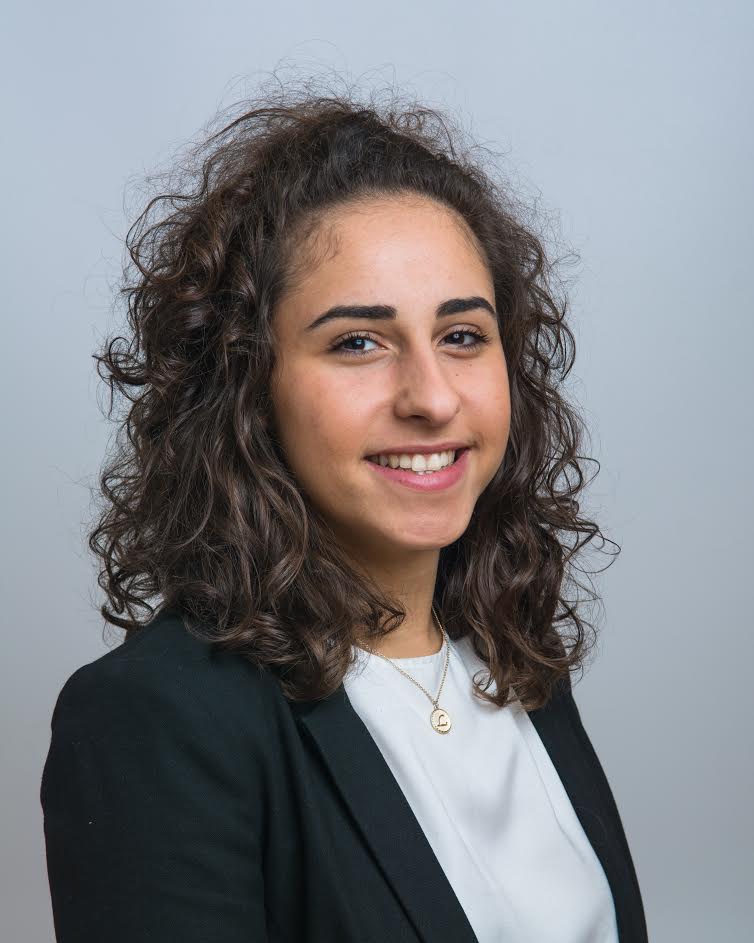 Press release issued: 12 May 2017
Lily Walker-Parr, outgoing President of the Bar Society, recently secured a pupillage with 5RB chambers. In this interview she discusses how the university supports students from diverse or unrepresented backgrounds access opportunities, how you can keep up to date on Bar-related activities - and what you should consider when applying to chambers.
What inspired you to pursue a career at the Bar?
It is hard to pinpoint an exact occasion or individual which inspired me to pursue a career at the Bar, but I would say my decision to apply was largely based on being exposed to the profession through work experience placements (mini pupillages/ marshalling) and networking with barristers. I enjoyed the uniqueness of courtroom advocacy, the collegiate atmosphere of the profession (due to its small size and the Inns of Court) and the traditions which are idiosyncratic to the Bar.
I have always enjoyed public speaking and at school was involved with debating, drama and legal extra-curricular activities, which I have maintained at university through mooting, negotiation and debating. The profession is a unique combination of these interests and therefore attracted me from the start.
How did you find the Law School and University supported you with your future career plans?
Having spoken to friends at other universities, I think that Bristol is one of the leading universities in the UK in relation to Bar careers advice. One of the main ways in which the School in particular has helped me is through the Middle Temple Access to the Bar Scheme. The University selects students to participate who are from diverse or unrepresented backgrounds, and through this scheme, I was able to take part in some amazing placements. (There is also another social mobility scheme hosted by Inner Temple called 'PASS' which I would also recommend applying to!)
The employability bulletin, Law Fairs, and Bar Society weekly newsletter were invaluable in alerting me to deadlines and Bar related opportunities. Through these opportunities I have received lots of advice which allowed me to make fully informed decisions about my career, such as whether to do criminal or civil law, work in London or in the regions, and how to decide on Law Schools.
Finally, certain aspects of academic study have really contributed to my career decisions. For example, the second year 'Evidence' module deals with many practical scenarios faced by barristers in court, and problem questions offer the chance to adapt legal knowledge to factual scenarios, which barristers do on a daily basis.
Huge congratulations on securing such a prestigious pupillage. How did you find the application and interview process? What top tips do you have for fellow students?
Thank you! Each Inn, law school and chambers will have a different application process. However, I found that they all look for enthusiasm, the ability to think on your feet, advocacy, academic achievement (2:1 or above) and an understanding of the profession. Their differences lie in the emphases: scholarship interviews are generally more focused on your enthusiasm for the Bar, whereas pupillage interviews (particularly final round) have a greater focus on academics or advocacy. For example, for the scholarship interview, I was asked questions such as 'why the Bar'. However, for pupillage interviews, I was asked to explain my FYRP, prepare an advocacy exercise in a short period of time, cross-examine a witness, summarise a long judgment in 2 minutes, or present my views on a contentious topic before then being asked to argue the opposite.
In relation to top tips, my main tip would be to have an understanding of the timeline as it is a complicated process which you will need to get your head around. Having attended employability talks on the Bar and getting involved with the Bar Society, I had clear idea of the application deadlines (which can be found on the Bar Soc website!) and could plan my academic work around them to avoid clashes with coursework deadlines. (I have recently written a post with my 10 tips for aspiring barristers based on advice that I have received over the last few years, which you can find on the Bar Society website here: http://www.bristolbarsociety.co.uk/
Looking back to your first year, would you have done anything differently and do you have any advice for students in first year aspiring to a career at the Bar?
I don't know that I would have done anything differently but I think that exploring a range of career options really helped me to realise what kind of career I wanted. As well as researching the Bar, I attended talks on the civil service, numerous events by solicitors firms, and marketing events. This not only helped me to realise my enthusiasm for the Bar, but also showed interviewers that I had made an informed decision in response to questions such as 'why not the solicitor route'?
I think that maintaining non legal extra-curricular activities is a must for first year. Second and third years tend to dedicate much more time to study, and so make the most of your spare time! I was a member of Art Society and Dance Society, which again gave me something different to talk about in interviews!
Finally, get involved with the Bar Society and the Law School Employability events aimed at the Bar. It is never too early to start researching the profession, building a network of barristers or doing mini pupillages to bulk up your CV. At Bristol we are lucky to have lots of support for aspiring barristers, so don't take it for granted or leave it until it's too late!
Where do you hope to see yourself in 10 years time?
The Bar is one of the few remaining 'jobs for life' so I hope that, if I am successful in my pupillage and get taken on as a tenant (junior barrister), I will be developing my practice in chambers. One of the best things about being at the self-employed Bar is that you have the freedom to mould your practice within the ambit of your chambers, and so I am looking forward to exploring different areas of law that I haven't yet considered.
Further information
For more information on a career at the Bar http://www.bristolbarsociety.co.uk/single-post/2017/05/11/10-Tips-for-Aspiring-Barristers