View all news
UN Lawyer and Bristol Graduate interviewed about Wonder Woman protest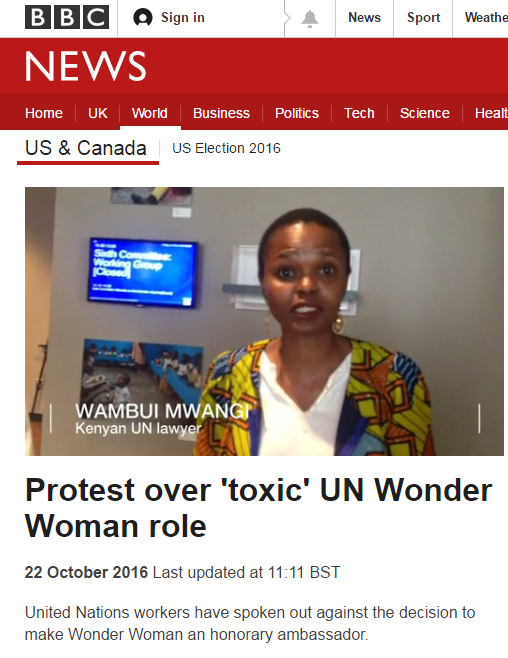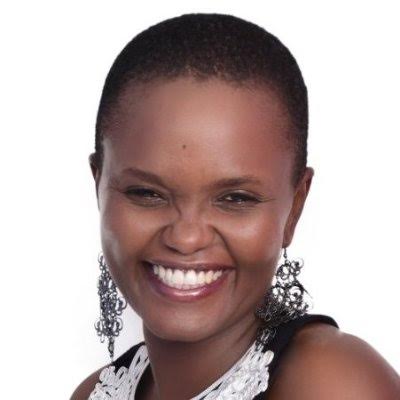 Press release issued: 8 November 2016
Kenyan UN Lawyer, Wambui Mwangi, who graduated from the Law School in 1996, has joined UN colleagues to call into question the decision to make Wonder Woman an honorary UN ambassador for the empowerment of women.
Interviewed by the Associated Press, Wambui said:
For something that is this important you need a woman or a man who can speak, somebody who can travel, somebody who can champion these rights, somebody who can have an opinion, somebody who can be interviewed, somebody who can stand up in front of 192 member states and say 'this is what we would like you to do.' A cardboard cutout of someone that appears on the front of a comic book, that is a post-war symbol and has had its place, is not what we would have seen as being the first ambassador or something that is so critical fo us.
The UN bestowed the honorary title on Friday 22nd October, marking both 75 years since the creation of the Wonder Woman character and the launch of a year long social media campaign to promote women's empowerment and gender equality.
You can watch Wambui's response, and find out more on the issue, on the BBC website.
Further information
On leaving Bristol, Wambui went on to study for an LLM in International and European Law. Amongst other things she worked with Anti-Slavery International, with Oxfam on their on Cut Conflict campaign focusing on the effect of the small arms trade on women, on capital appeals in New Orleans, was a member of Garden Court Chambers in London focusing upon criminal and immigration work, and has worked for the UN at the International War Crimes Tribunals at the Hague and in Arusha, and for the UN in New York.
Wambui, who studied the units Sex, Gender and the Law and Human Rights at Bristol, has long been passionate about human and, in particular, women's and girls' rights.'