View all news
Bristol Law students win the first regional round of the UKLSA National Advocacy Competition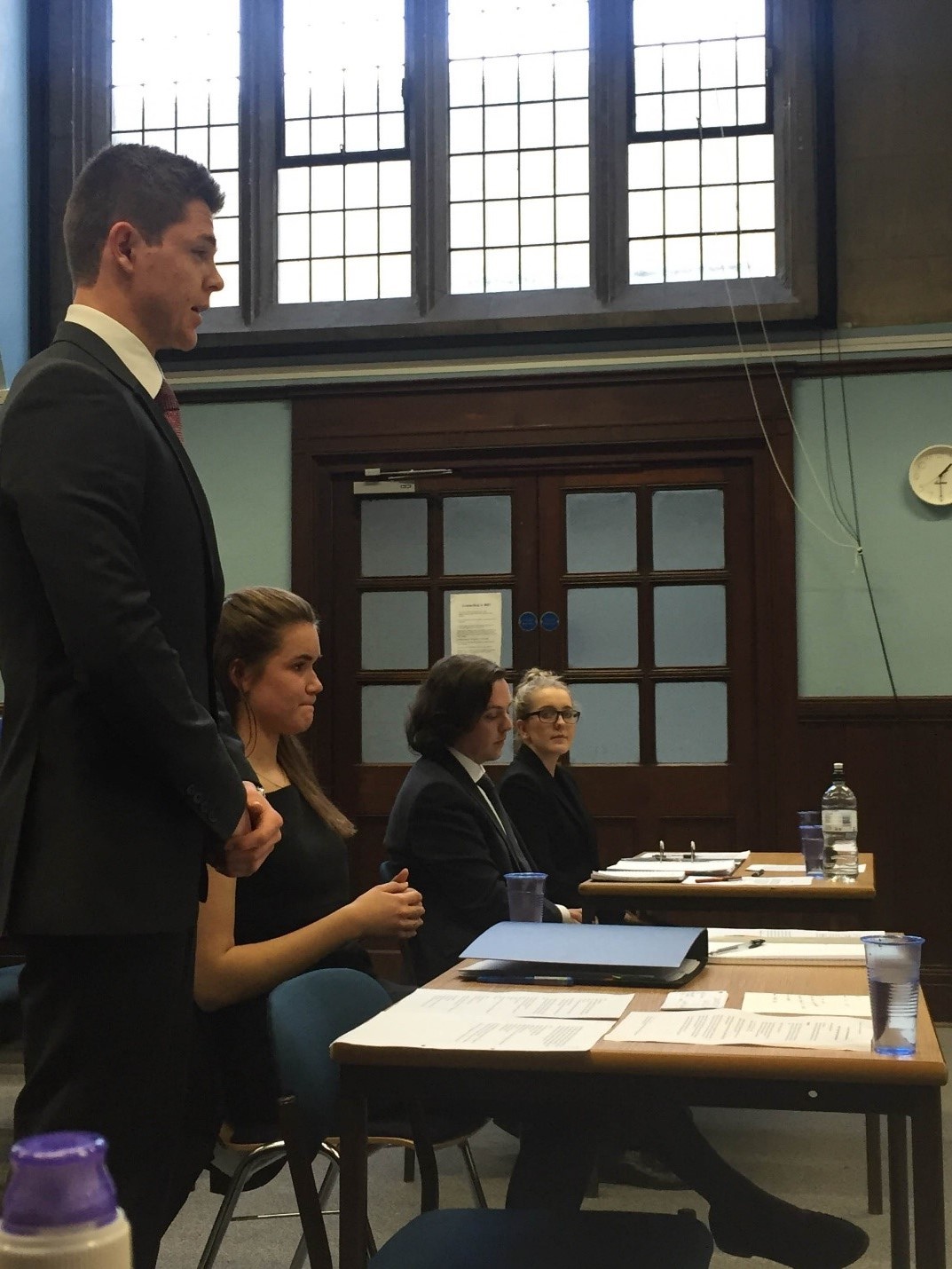 Press release issued: 14 December 2016
Bristol wins the first round of the UKLSA National Advocacy Competition 2016.
On Saturday 3rd December 2016, the University of Bristol Law School hosted the first round of the UKLSA National Advocacy Competition. Ola Syzmaniec and Douglas Collins represented the University of Bristol and competed against Oxford Brookes University. The pair had just four days to learn a completely new area of law - immigration - and performed their moot in front of barrister and immigration Judge Mark Whitcombe of Old Square Chambers. Both teams performed excellently, but ultimately the Bristol team won the day.
The participation of the University of Bristol Law team in the UKLSA competition is funded by the Law School and the Bar Society (LawCareer.net's, Best Society for Aspiring Barristers' 2015 and 2016) organised the administrative side of the competition.
The Mooting Academic Advisor, Dr Sofia Galani, said: 'We are very proud of our students, Ola and Douglas, for their win as well as of the Bar Society for the great support they offer to Bristol Law students who aspire to pursue a career at the Bar. We would also like to extend our gratitude to Judge Mark Whitcombe, who contributed towards making the day a success, and wish Ola and Douglas good luck for the second UKLSA round'.