View all news
University of Bristol Law Club shortlisted for prestigious 'Best University Society' award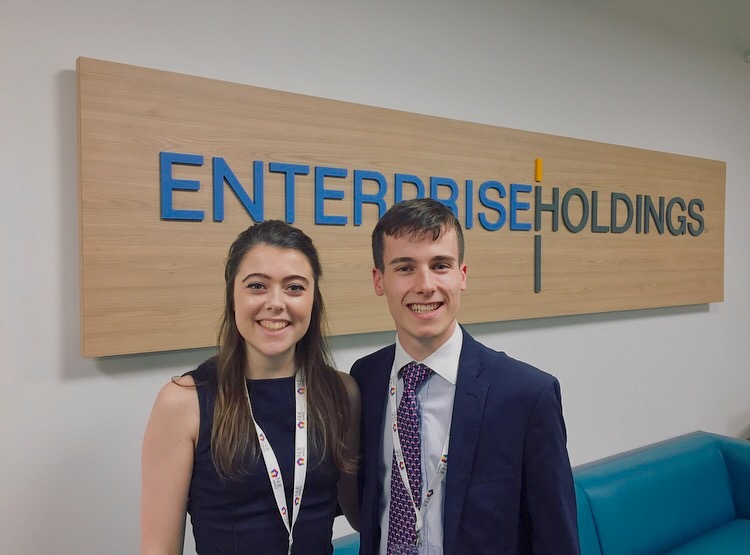 Press release issued: 9 December 2016
The University of Bristol Law Club has been shortlisted as one of the top five university student societies in the National Undergraduate Employability Awards 2017. The only student law society in the country to reach the final of the competition!
The awards recognise the commitment of student societies to helping their members gain work experience and developing their employability. Following a nerve-wracking pitch delivered by Adam and Eve, President and Vice-President of the society, to a judging panel at the Enterprise Rent-a-Car Headquarters earlier this week, the society has been fast-tracked to the final in February 2017, where they will find out if they have secured the title of 'Best Student Society in the Country' and the £1000 cash prize for the society!
Adam Hunter, President of the society, said, "This is a huge first achievement for the society, which recognises on a national level the support we provide to our members wanting to pursue careers both in and out of law in an increasingly competitive graduate market. We have had more opportunities than ever this year for students to gain exposure to a wide variety of law firms and graduate employers, meet and network with recruiters and develop their application and employability skills. I am proud to be President of a society with such a dedicated and focused student committee and an amazing group of members who continue to get involved in all we have to offer. Thank you to our generous sponsors and the staff at Bristol Law School, who have supported us in running these excellent events this term."
On hearing the news, Dr Clair Gammage, Director of Employability, has stated: "Staff in the Law School and the Careers Service work hard to ensure all students are able to improve their employability through a wide range of activities, and the societies play an invaluable role in reinforcing that provision. The School is delighted to hear that the UBLC is being recognised at a national level for the careers related activities they have organised. We wish them the very best of luck in February!"