View all news
Law School's Mooting Launch Nights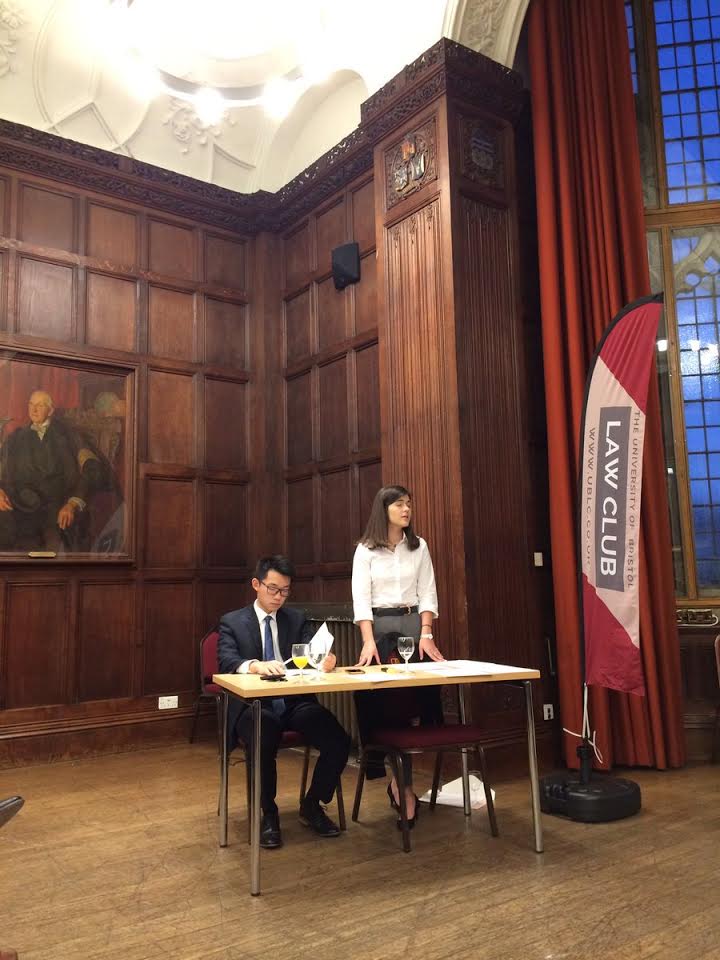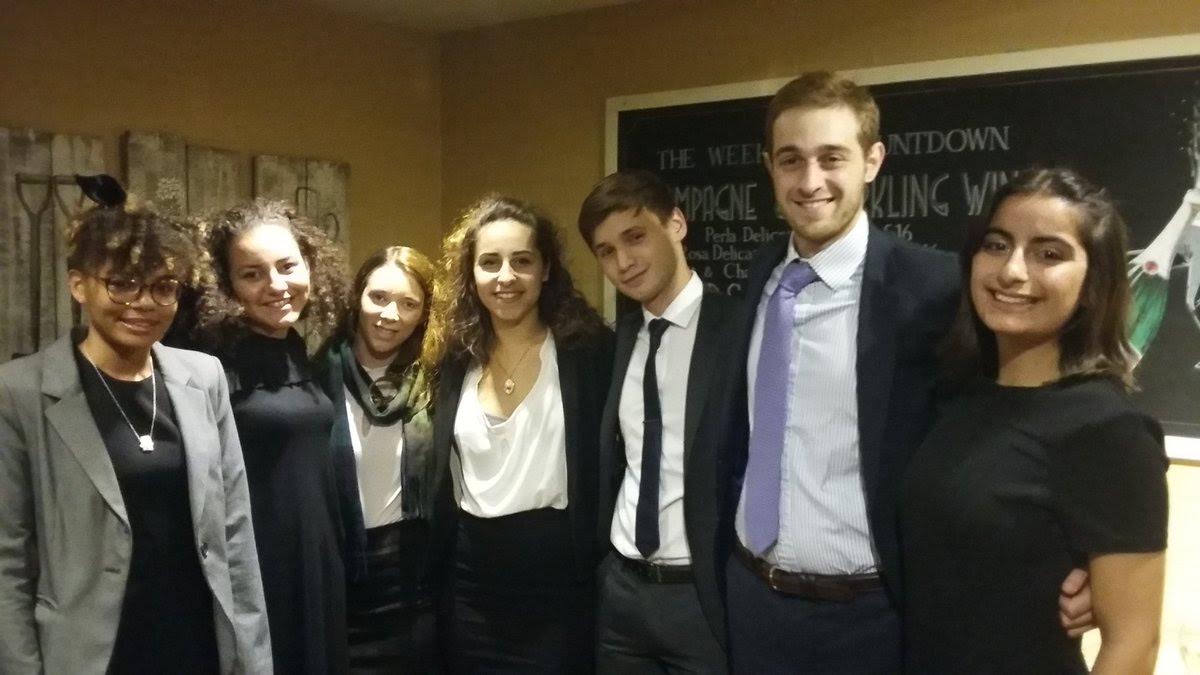 Press release issued: 11 October 2016
Bristol Law students enjoy a week full of fantastic mooting and networking opportunities.
The annual undergraduate mooting competition kicked off on Wednesday, 5 October 2016 with the exhibition moot event. Two of the Law School's best mooters performed an exhibition moot before an audience of a 100 enthusiastic students. The students were also given tips and advice as to how to prepare for and win a moot.
The event was followed by a drinks reception that gave students the opportunity to learn more about mooting and network with Law staff and Herbert Smith Freehills representatives. The Launch Night is traditionally followed by a training session ran by experienced Herbert Smith Freehills advocates and litigators, which will take place on Tuesday, October 18.
The undergraduate mooting competition has been one of the most popular and successful extracurricular activities at Bristol, and the UBLC mooting is to be thanked for organising the competition at such high standard. We are also grateful to Herbert Smith Freehills for their generous sponsorship and long-standing support offered to our students.
Students sharing a passion for mooting had another great opportunity to discuss all about advocacy on the same evening. The Bristol Bar Society launched their 2016 advocacy and careers programme with a very well-attended social event. Law students met up in a relaxed environment and networked with St John's Chambers Barristers and Pupils who offered students great insights into the life of a Barrister and advice as to how to pursue a career at the Bar.
The Bristol Bar Society has been awarded the prize for the 'Best Society for Aspiring Barristers' in 2015 and 2016, and the Bar Society Committee has been committed to offering high quality guidance and first class support to students aiming to pursue a career at the Bar.
The annual postgraduate mooting competition, which is open to all MA and LLM students, will be launched on Thursday, October 13. The student postgraduate committee of the UBLC will meet up with postgraduate students who wish to learn more about how to improve their advocacy skills in an informal setting. The competition is funded by the UBLC and the winners of the competition will receive awards sponsored by Burges Salmon.
The Law School's Mooting Academic Advisor, Dr Sofia Galani, said:
The range of mooting activities at Bristol is absolutely fantastic! It is the School's priority to support students develop personally and professionally during their studies. We are privileged to have dedicated student teams who work hard to organise the competitions and I would like to congratulate them all on their commitment and organisational skills.
Further information
For more information on University of Bristol's mooting and debating, check out the acitivites page here.