View all news
STUDENT NEWS: Meet Imogen, your LLB Director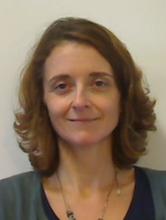 29 September 2016
In this Q&A Imogen talks about her previous life as a Barrister, her passion for assessment and feedback and her mission to help you take responsibility for your own learning – whilst taking up all the many opportunities there are for support, development, feedback, guidance, and encouragement.
Imogen joined the Law School this year and is your point of contact for general issues, concerns or comments relating to teaching and learning on the LLB degree programme. Like us, I'm sure you'll be looking forward to working with her.
Where were you working prior to joining the Law School? What was your role there?
I was working at the University of Reading School of Law where I taught Company Law and Trusts Law, and led a co-created project (ie staff and students working together) on feedback. Before the University of Reading I was at the University of Exeter, and prior to that, the University of Birmingham.
What was it about Bristol / the Law School that encouraged you to apply for a role here?
Where to start? A Law School with a deservedly excellent reputation, with highly intelligent and motivated students, outstanding colleagues, and a focus on both research and teaching excellence. And all situated in one of my favourite cities. Who wouldn't have been interested?
From a personal perspective what are you most looking forward to?
Meeting all my new students and watching them reach their full potential. And the daily chocolate brownie I'm planning to reward myself with for walking up Park Street every morning to get to my office.


What do you hope to achieve in this role?
As tutor and lecturer, I hope to inspire all my students with a love of Trusts and Company Law - although realistically I might have to settle for not quite all of them! As director of the LLB I aim to enable students to have the best possible experience at UoB Law School, working together with our amazing academic and professional staff to support, guide, enable, encourage, listen to and respond to students. If UoB law students finish their degree knowing they've been able to do their best, been supported in their endeavours, and had a great time, I'll be very happy.
What is your specialist area? How did you get into this field?
In terms of subject interests, my main interests are company law, corporate insolvency law and trusts - these are the areas I spend most of my time teaching and writing. I have a particular interest in the liability of company directors. I developed a love of company law when I was an undergraduate, and went into practice as a barrister specialising in Chancery work - with a particular focus on company and insolvency law. When I decided to leave practice to return to academia as a lecturer I continued those interests. On the pedagogical side of things I have a particular interest in assessment and feedback, and more generally in exploring and developing effective teaching and learning practices.
What is the most significant achievement of your career to date?
I don't know about 'significant' but one of my proudest was being awarded 'Feedback Provider of the Year' in the student Teaching Awards while at the University of Exeter. It was so lovely to realise that students had gone to the effort of nominating and voting for me, and then to win against so many other excellent candidates was amazing - still makes me smile! Mind you, I also loved seeing the copy of my first textbook with my name on the front cover - while getting the phone call to tell me I was being offered the post here at Bristol Law School was pretty special too.
Where do you see you work in this area going in the future?
I'll hopefully be here, doing my very best to provide an excellent teaching and learning experience for all our students at the Law School. I've got some new books and articles lined up as well - covering everything from insolvency law to the law student experience. Now I've just got to find the time to meet all my promises to my publishers ...

Where and what subjects did you study as an UG / PG?
I was an undergraduate at the University of Reading - I originally intended to read Land Management (hard to remember why now!) but changed my mind and switched to Law. Very good decision. Then I did the Bar Vocational Course and became a barrister, before turning back to academia.
Finally, what advice would you give a student starting out this week ?
These next few years are all about your own personal development - remember education is not something that is done to you, but something you are part of. Take responsibility for your own learning, while taking up all the many opportunities available to you for support, development, feedback, guidance, and encouragement. Enjoy yourself, through the fun times and the challenges ahead. And on a practical note, don't worry if you can't take in all the information that comes your way in the first few days - just revisit it in a week or so, when you'll find it easier to absorb.