View all news
Dr. Eirik Bjorge's research cited by Grand Chamber of the European Court of Human Rights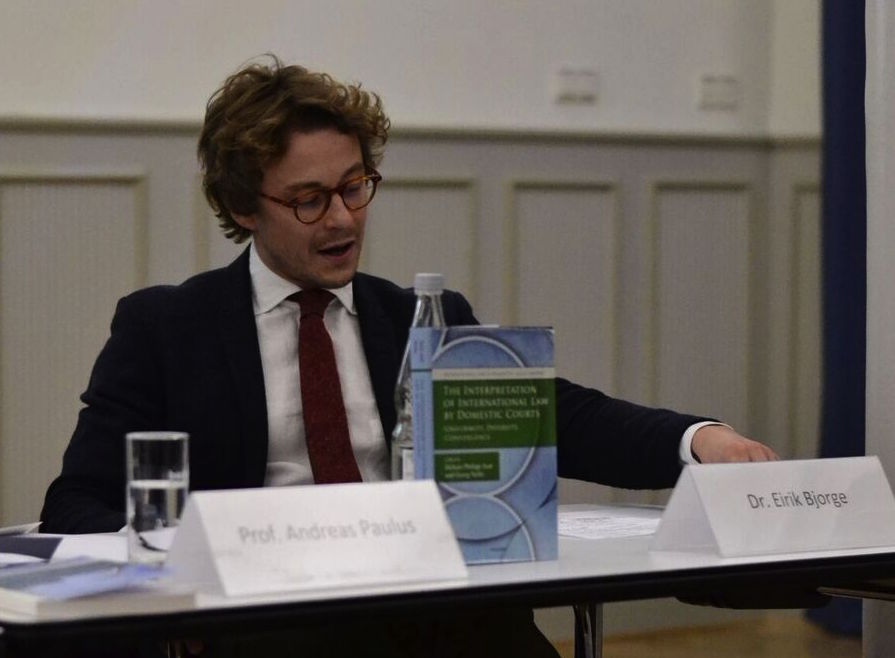 Press release issued: 6 December 2016
In a recent case, Magyar Helsinki Bizottság (Hungarian Helsinki Committee) v Hungary, the work of the Law School's Dr. Eirik Bjorge was cited to provide clarity on the interpretation of Article 10 on the right to freedom of expression, which proved critical to the final ruling.
The Grand Chamber of the European Court of Human Rights ruled in its judgment delivered on 8 November 2016 that Hungary violated the Hungarian Helsinki Committee's right to freedom of expression when the police refused to disclose the names of ex officio defence counsels and the number of cases in which they were appointed in a given year.
The Hungarian Helsinki Committee is an NGO that monitors the implementation of international human rights standards in Hungary and provides legal representation to victims of alleged human rights abuses; they had argued that Article 10 of the Convention gives individuals the right to receive information from the state, not only to express their own opinion.
Based on a detailed examination of the wording of Article 10 and the other means of interpretation, the Court concluded that the claimants were right. Both the majority and the minority of the Grand Chamber cited Dr. Bjorge's work in this judgment of principle as to the interpretation of the Convention.
The importance of the judgment goes beyond the Hungarian case: the Grand Chamber, consisting of 17 judges, confirmed for the first time that the European Convention on Human Rights protects the right of access to information.
Further information
Dr Eirik Bjorge (MJur, DPhil) is a Senior Lecturer in Law. His first book was called The Evolutionary Interpretation of Treaties (OUP 2014), and won the Gold Medal of the King of Norway. His second book was entitled Domestic Application of the ECHR: Courts as Faithful Trustees (OUP 2015). He is currently completing a translation and expanded version of Bernard Stirn's Towards a European Public Law (OUP forthcoming 2017), originally published in French under the title Vers un droit public européen (2nd edn, LGDJ 2015). Eirik's full profile.