View all news
Bristol Law student Lucy Bennett wins the BBP Advocate of the Year Competition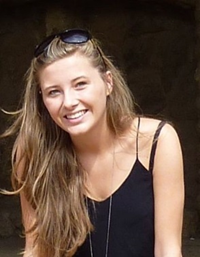 Press release issued: 14 December 2016
Lucy Bennett fought off tough competition to win the title of BPP Advocate of the year in their prestigious national trial last month.
Across the weekend of the 26th and 27th of November, a team of four Bristol law students - Lucy Bennett, Toby Chandler, Jack Matthews and Elisenda Mitchell - competed in four mock trials for the title of 'BPP Advocate of the Year'.
The trials were held at BPP's Bristol campus and judged by BPTC tutors. Real actors played the parts of the defendants and witnesses, which made the trials both more realistic and more challenging (and occasionally providing some comic relief!). The competition required each student to take on one of four different roles across the two days: client conference, examination-in-chief, cross-examination, and closing or opening speeches - making the event a comprehensive mock trial experience for all involved.
The competition is one of the most prestigious advocacy competitions with 80 competitors representing 20 universities from across the country. The University of Bristol Law team competed against the University of Cardiff and the University of Exeter. Our team gained excellent scores - and our Lucy Bennett (a final year LLB student) was ultimately victorious in winning the competition, with the highest score nationally. Lucy was awarded a reduction of £6,500 for her Bar Professional Training Course (BPTC).
The External Head of Advocacy of the University of Bristol Bar Society, Charlotte Wycherley, said: 'The Bar Society is very proud of our involvement and the performance of our team, who showcased the great advocacy skills of our members and of Bristol students. This was the first year the competition ran, and we hope to continue our involvement with the competition in the coming years. A fervent thank you to BPP for running the competition and inviting Bristol to be a part of it, and congratulations to Lucy on her achievement!'.