View all news
Dr Michael Naughton to give presentation at seminar on miscarriages of justice in Norway
18 August 2014
Dr Michael Naughton to give presentation in Norway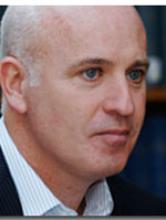 Dr Michael Naughton, Reader in Sociology and Law, will give an invited presentation at a seminar in Norway on miscarriages of justice on the 25 August 2014.
The seminar has been jointly organised by Norwegian PEN together with the​ Bjørnstjerne Bjørnson-Akademiet - the Academy of Literature and Language, The venue is the House of Literature in Oslo.
Dr Naughton's paper is entitled: The Norwegian Criminal Cases Review Commission: In what sense is it independent and how does this impact on applicants who may be innocent?
Seminar programme at: http://blogg.bjornsonakademiet.no/