View all news
New Head of Law School
4 August 2014
New Head of Law School
The University of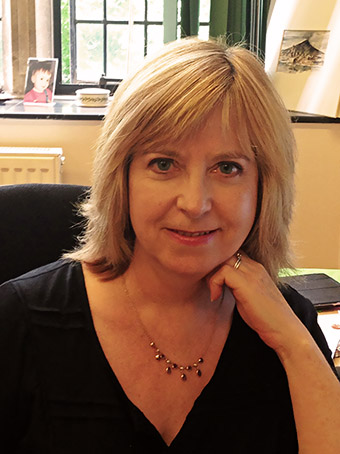 Bristol is pleased to announce a new Head of the Law School. Professor Joanne Conaghan takes over from Professor Celia Wells, who has led the school for the past four years, from 1 August 2014. Professor Conaghan studied law at St Hugh's College Oxford. She began her academic career as a lecturer at the University of Exeter in 1983 before moving to Kent where she remained for many years although she also spent two years as a visiting professor at the University of San Diego, California, from 1987 until 1989. She moved to the University of Bristol in August 2013.
Joanne is an internationally renowned legal scholar specialising in the fields of tort, labour law, and legal theory. Much of her work is informed by an interest in gender and feminist theory and she has recently published a monograph entitled Law and Gender in the prestigious Oxford University Press Clarendon Law series (2013) exploring the role of gender in law and questioning its apparent invisibility in law and legal discourse. The Joanne is also co-editor of the New Oxford Companion to Law (2008 with Professor Peter Cane of Australian National University) and co-author of The Wrongs of Tort (1993 and 1999, with Professor Wade Mansell). She served as a member of the law subpanel in the RAE2008 and is currently deputy chair of the REF2014 law subpanel. She is also a Fellow of the Academy of Social Sciences. Joanne was previously Head of the Law School at the University of Kent and has extensive managerial and leadership experience in higher education.
In her leisure time (which she acknowledges is likely to be more limited from now on) Joanne enjoys walking and knitting and she loves to visit Donegal where she has close family ties. Joanne is married to Paddy Ireland, also a professor in the law school, and they have three children. She is thrilled to be taking up her new post and very much looks forward to leading the law school in the coming years.