View all news
Book by Julian Rivers shortlisted for Inner Temple Prize 2011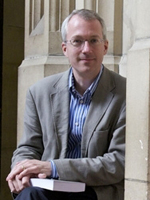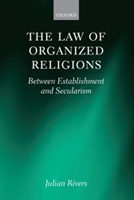 6 October 2011
A recent work by Professor Julian Rivers, The Law of Organized Religions: between establishment and secularism (Oxford University Press, 2010), has been shortlisted for the Inner Temple Prize 2011. The Inner Temple Prize is awarded every three years for outstanding scholarly contributions to the understanding of the law as administered in England and Wales
A recent work by Professor Julian Rivers has been shortlisted for the
Inner Temple Prize 2011
.
The Law of Organized Religions: between establishment and secularism
(Oxford University Press, 2010) is the first systematic reconstruction of English law relating to collective religious belief and practice. It attempts to bridge the traditional bifurcation between ecclesiastical law (the law of the Church of England) and religious liberty conceived as an individual human right in the light both of developments in international human rights law and new formal commitments to religious liberty and equality in the Human Rights Act 1998 and other legislation.
The Inner Temple Prize is awarded every three years for outstanding scholarly contributions to the understanding of the law as administered in England and Wales. Professor Rivers's book has been shortlisted as one of five for the main prize, the result of which will be announced on 5 December.