Our partnership with Strathmore University, Nairobi
Our collaboration with Strathmore University Business School in Kenya addresses key societal challenges across sectors using data science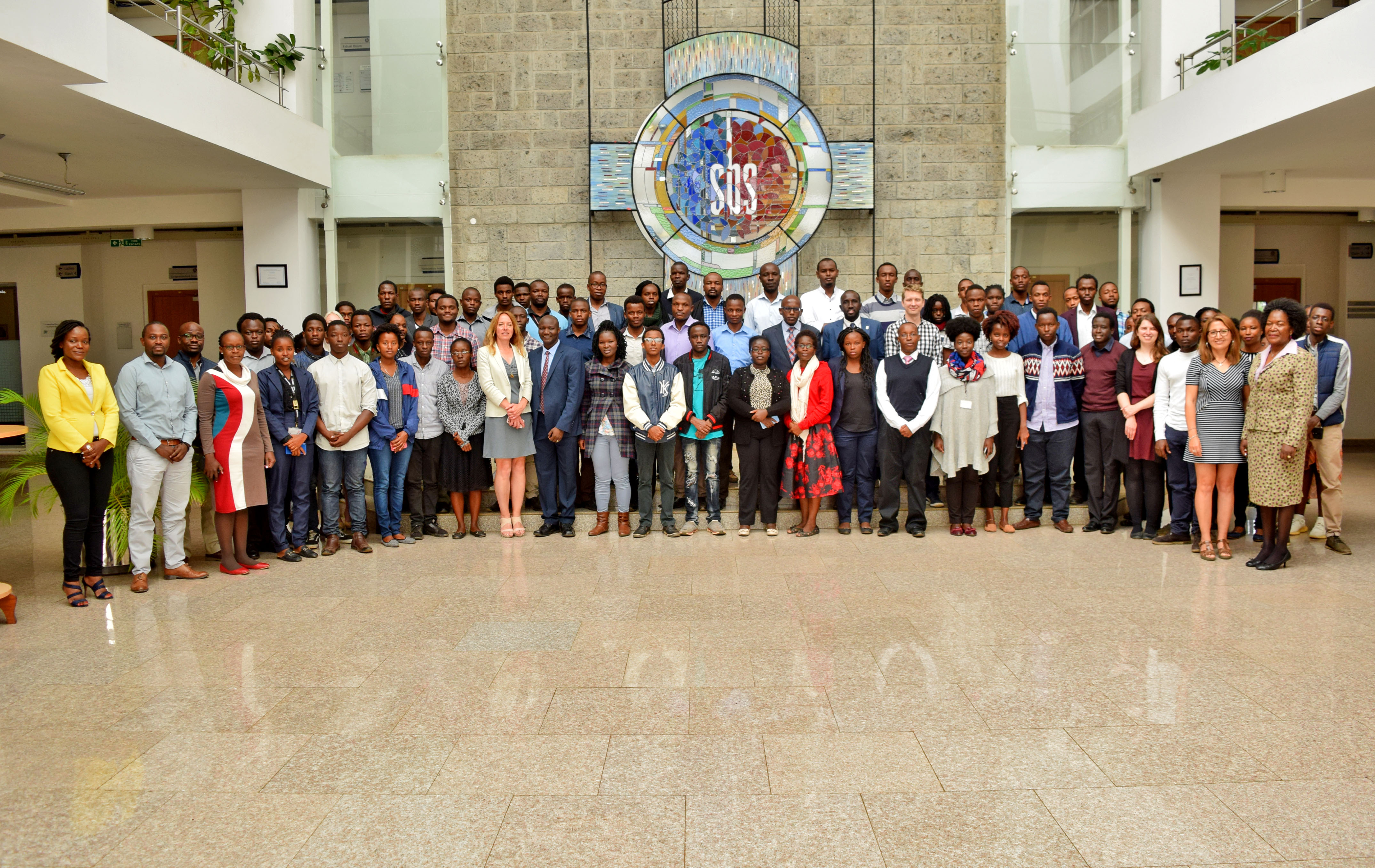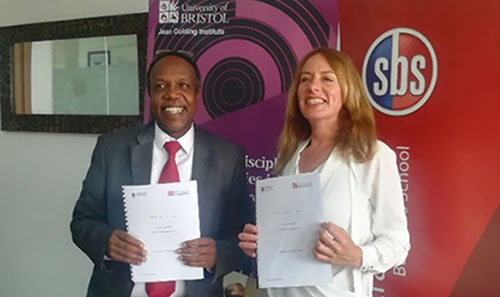 Partnership with Kenyan university will build data science expertise. Read the blog
The vision
Strathmore and Bristol Data Science Week is the start of a commitment to develop a long term relationship between these two institutions and as part of this visit, a Memorandum of Understanding (MOU) was signed. Going forward this collaboration will seek funding to support research visits across institutions, develop online training, and support early career researchers by providing further training opportunities and involvement in research.
Dr George Njenga, Dean of the Strathmore Business School and Professor Kate Robson Brown, Director of the Jean Golding Institute agreed that any collaborative work that the institutions embark on will need to bring impact to society, supporting advances in food security, education and the environment.
Activities
Bristol and Strathmore Joint Data Science Week Programme 1-5 July 2019 (PDF, 158kB)
A team from Bristol travelled to Nairobi to deliver the first Strathmore and Bristol Data Science Week.
The workshops attracted a large number of students, staff and external partners from the Government and the private sector. The training included hands on activities in the most current tools used by data scientists worldwide including Python, R for geospatial data, Jupyter notebooks and version control using Git.
Get involved
Please get in touch if you would like to find out more or be part of this collaboration
email jgi-admin@bristol.ac.uk
About Strathmore University Business School
Strathmore Business School is the graduate business school of Strathnore University. Based in Nairobi, Kenya, their mission is to service society through developing virtuous leaders by providing world-class executive management education in a local setting. Find out more