Support, signposting and advice
Ask JGI offers a free service for all doctoral researchers and staff at the University of Bristol offering data science advice, support and signposting for all your data science queries.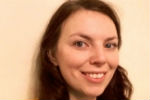 What sort of queries can we help with?
We can answer a range of data science queries, including:
statistics
computing
data management
visualisation
machine learning
matters of privacy, security and ethics.
Unsure if your query is suitable for Ask JGI?
Contact us anyway. If we can't answer it ourselves we can reach out to our data community to find a solution.