Community engagement
We are proud to be part of our local community and take our public engagement role and civic responsibility seriously.
Community events
Art-Science Collaborations
Bristol Rocks!
Earth Sciences Collection visits and workshops
Wills Memorial Tower Tours
Information about volunteering at the University of Bristol and how to get involved with community activities.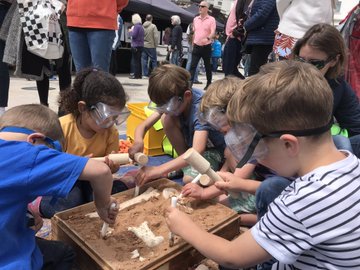 We support our students in becoming STEM Ambassadors to share their enthusiasm for sciences in local schools or at community events.