View all news
Quantum computing company co-founded by Bristol scientist lands £13m investment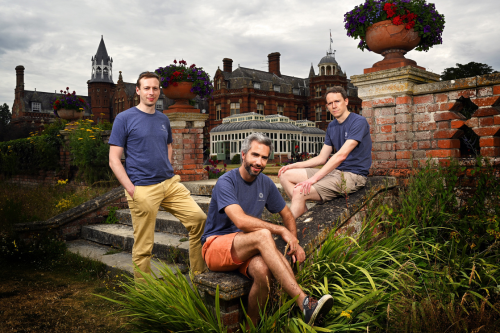 Press release issued: 21 August 2023
A pioneering quantum computing company co-founded by academics from University of Bristol and the University College London (UCL) has landed more than £13m in funding to develop its revolutionary technology.
Phasecraft has developed algorithms for quantum computers which have been shown to deliver significantly better efficiency compared to others in existence.
The company wants to apply its algorithms to the discovery of new materials important for transitioning to clean energy, and says quantum computing could significantly accelerate this process compared to classical computing and experimental discovery.
Quantum computers are on the cusp of becoming a practical reality and could ultimately solve challenging computational problems we face today, such as investigating unique quantum materials, helping to develop better batteries and more efficient solar panels, simulating chemical reactions and helping to discover new catalysts and optimise key industrial processes.
Phasecraft latest round of funding was led by Silicon Valley deeptech VC, Playground Global, and brings the total amount of venture funding the company has raised to date up to £17.25m, as well a further £3.75m from the likes of Innovate UK and the European Research Council.
Ashley Montanaro, co-founder and CEO of Phasecraft, as well as a Professor of Quantum Computation at the University of Bristol, said: "For all the advances that have been made in quantum hardware, and for all quantum computing's promise, such progress could end up being for nothing if we can't build the applications needed to make the technology truly useful. With our record-breaking algorithms and groundbreaking techniques, we are pushing the boundaries of what is possible in this space. With support from such a renowned deep-tech visionary as Playground, we think practical quantum advantage is achievable in years, not decades."
Phasecraft will use the latest funding to continue building its team of leading quantum scientists, researchers and engineers, and to develop its breakthrough algorithms to provide real-world applications as quantum computing evolves to outperform classical computers.
The company is already working with three of the most advanced superconducting quantum hardware providers in the world, Google, IBM and Rigetti.
Other organisations that have invested in Phasecraft include AlbionVC, Episode1, Parkwalk Advisors, LCIF, and UCL Technology Fund.
For more information visit: About | Phasecraft.