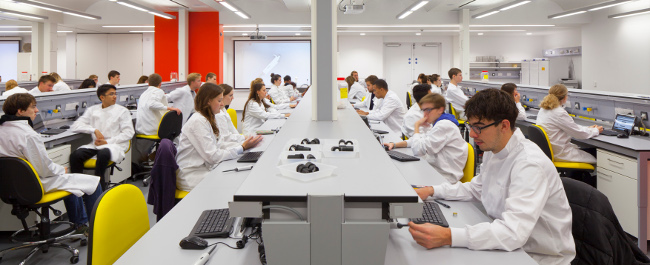 Teaching encompasses more than lectures, timetables and labs: find out about our approach to delivering excellent scholarship and learning for all of our students, see our state-of-the-art facilities, and discover how we bring teaching into local schools through outreach and public engagement.
Teaching
Want to see our lab facilities from the comfort of your own home? Check out our virtual lab tour in 360°.
You can also view this video in 360° on mobile, tablet and VR headset.