Jasmine Thompson
Introduction
Illustrator and designer Jasmine Thompson has created a series of 20 compelling drawings capturing people's thoughts and experiences of climate change, and their messages to leaders at the COP27 climate change conference.
The illustrations, commissioned by the University of Bristol Cabot Institute for the Environment via Rising Arts Agency, draw on feedback from people who visited areas open to the public at COP26 last year, which was hosted by Glasgow in the UK. Conservation, biodiversity, united action, urgency, and including underrepresented voices are among the topics explored.
Through these illustrations, we aim to capture and empower the voices of members of the public by sharing them for COP27. Every Voice Matters.

Theme: Underrepresenented Voices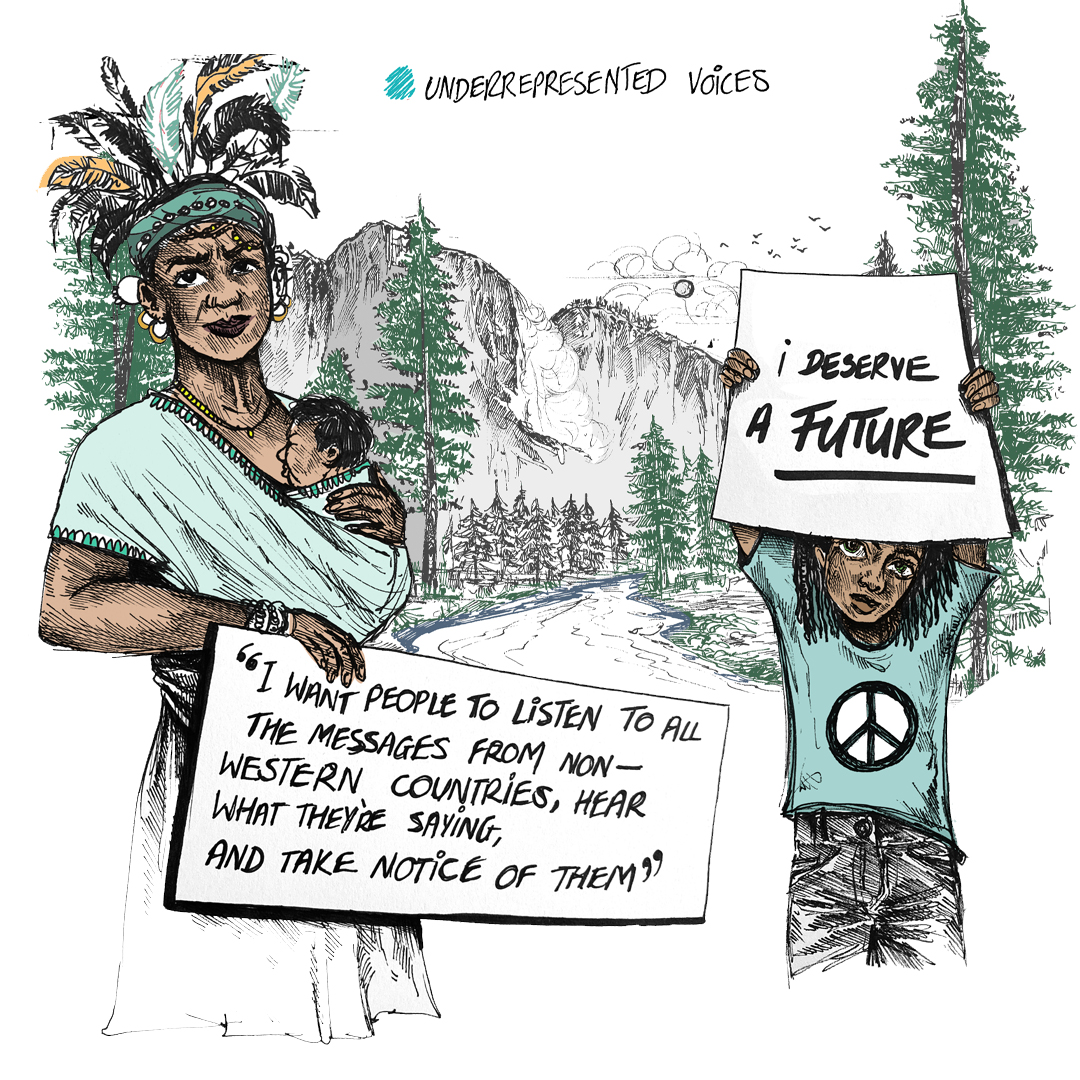 Quotes included in image: "‌I want people to listen to all the messages from non-western countries, hear what they're saying, and take notice of them".
"I deserve a future"
Theme: Conservation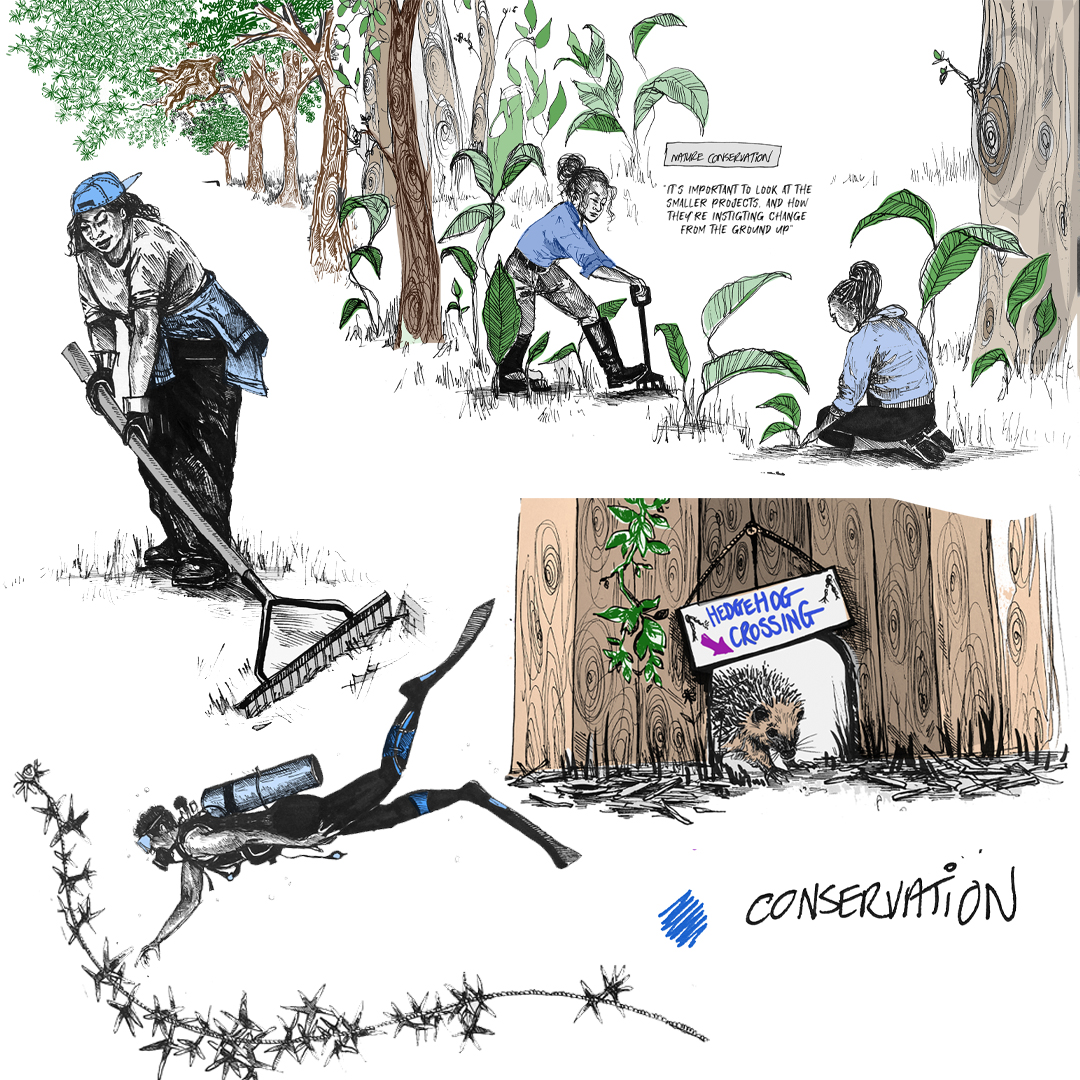 Q‌uote in image: "It is important to look at the smaller projects and how they're instigating change from the ground up".
Theme: Unity/Togetherness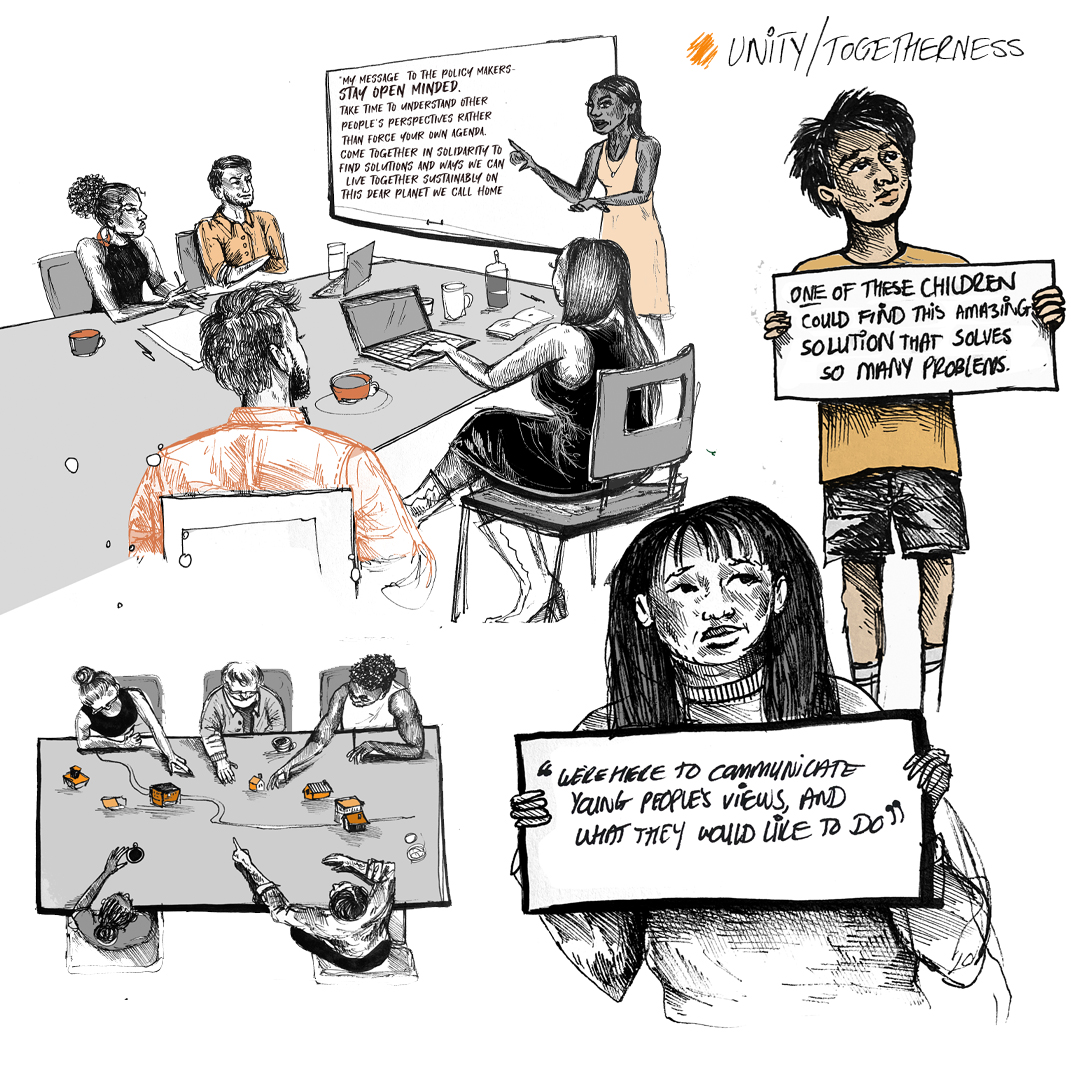 Q‌uotes in image: "We're here to communicate young people's views, and what they would like to do".
"One of these children could find this amazing solution that solves so many problems".
"My message to Policy Makers - Stay Open Minded. Take time to understand other people's perspectives rather than force your own agenda. Come together in solidarity to find solutions and ways we can live together sustainably on this dear planet we call home".
Theme: Biodiversity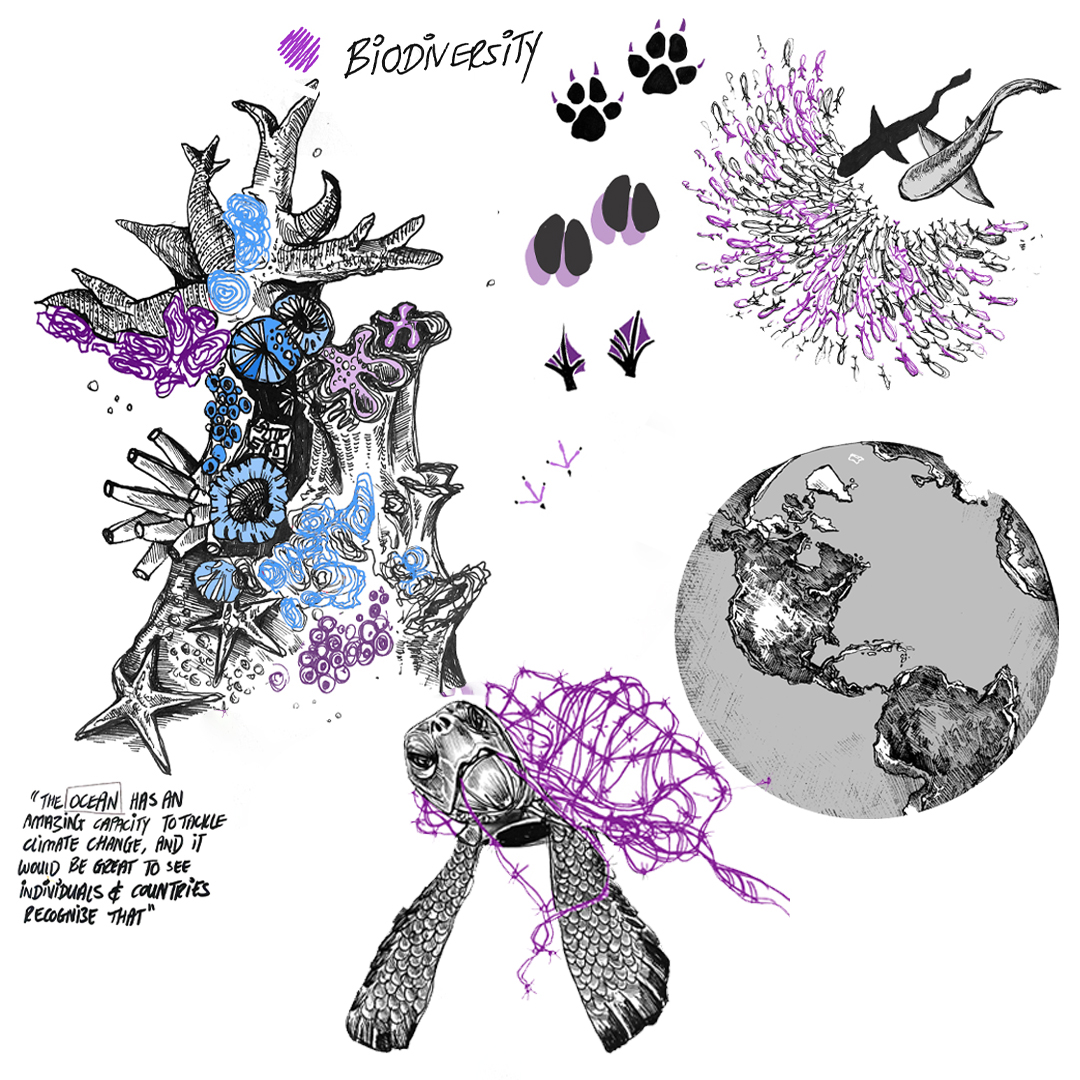 Quote in image: "The ocean has an amazing capacity to tackle climate change, and it would be great to see individuals and countries recognise that".
Full illustration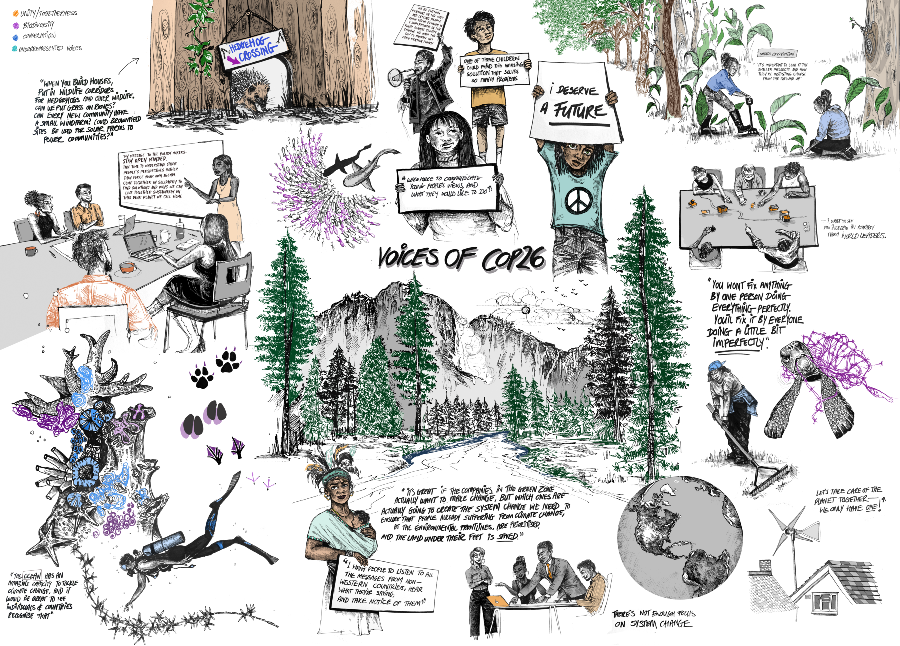 Quotes in image: "When you build houses, put in wildlife corridors for Hedgehogs and other wildlife. Can we put grass on rooves? Can every community have a small windfarm? Could brownfield sites be used for solar farms to power communities?"
"We're putting pensions on the map and letting people know their pension is a superpower in the fight against climate change. We want Government to mandate net zero pension funds".
"I want to see an increase in ambition from world leaders".
"You won't fix anything by one person doing everything perfectly. You'll fix it by everyone doing a little but imperfectly".
"Let's take care of the planet together - we only have one".
"There's not enough focus on system change".
"It's great if companies in the Green Zone actually want to make a change, but which ones are actually going to create the system change we need to ensure that people already suffering from climate change, at the environmental frontlines, are prioritised, and the land under their feet is saved".
The artwork on display
Jasmine's artwork will be on display at the University of Bristol Students' Union, open to the public, from 15 until 18 November. Directions: https://www.bristolsu.org.uk/meet-the-su/get-in-touch
Further information
Read our news item for an interview with Jasmine and find out more about the project: 2022: Bristol boldly illustrates its support for COP27 through art | Cabot Institute for the Environment | University of Bristol

View the University of Bristol's official COP27 pages for more information about the Cabot Institute for the Environment's wider involvement in COP27.