MEng
Engineering Mathematics with a Year in Industry
Course overview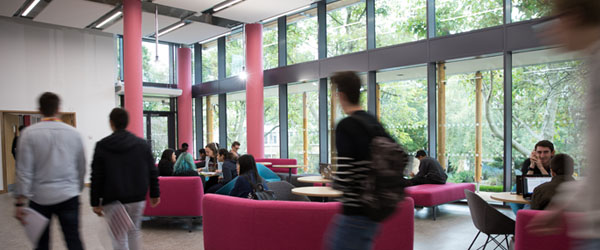 Course duration
5 year(s) full-time
Part-time study is not available for this course
Application method
Full-time: Entry by transfer
You can only transfer to this course after 2 years of study on MEng Engineering Mathematics (UCAS code G161). You cannot apply as an external candidate.
Fees
£9,250 per year, home students
£31,300 per year, international students
More about tuition fees, living costs and financial support.
Location
The first two years of this course provide a background in mathematical analysis, computing and general engineering, within the overall context of mathematical and data modelling. You will also gain experience in practical problem-solving and teamwork, as well as an introduction to professional practice. These skills will form the basis of the later years of study.
If you choose and are accepted on the Year in Industry version of the degree, you will spend your third year working for one of our industrial partners. During this time you will be supported to complete an assignment based on how you applied knowledge from your degree.
After returning to full time study, in your final two years, you can choose from a wide range of specialist options across engineering, mathematics, data science and intelligent and robotic systems to fit your interests. You will be taught by some of the leaders of research in these topics.
A major focus of the course and a key strand throughout the curriculum is real-world problem solving, spanning many different application areas from robotics and social media to medicine and environmental modelling. In the fourth year, problems come from our industrial or external collaborators and address fresh challenges of current concern. Working on these case studies, using theory and techniques from across your studies, you will hone your skills in mathematical and data modelling as well as professional teamworking and communication skills.
A highlight of the degree is your individual final-year project in the fifth year - a chance to contribute to the cutting edge of research into a topic of interest to the wider stakeholders of our degree. This highly creative, challenging, yet enjoyable experience provides excellent preparation for your future career.
A student who completed a year in industry shares how her placement year boosted her confidence, career prospects and appreciation for university life. Find out more about Yasmin's story.
This course is accredited by the following organisations

The Institution of Engineering and Technology (IET) on behalf of the Engineering Council for the purposes of fully meeting the academic requirement for registration as a Chartered Engineer.
Course structure
Full details about the course structure and units for this course can be viewed in the programme catalogue.
Go to programme catalogue
Entry requirements
Qualifications
This course is available by transfer only. MEng Engineering Mathematics entry requirement information.
International qualifications
The University of Bristol welcomes applications from international students, and we accept a wide range of qualifications for undergraduate and postgraduate study.
Search international qualifications
Selection process
Transfer onto this course is through a selection process in your department or school when you are a registered student.
Full information about our selection processes for this course:
Regulations and codes of conduct we abide by to create a positive environment for learning and achievement: