BEng
Electrical and Electronic Engineering with a Year in Industry
Course overview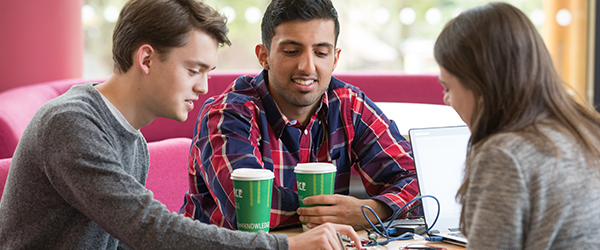 Course duration
4 year(s) full-time
Part-time study is not available for this course
Application method
Full-time: Entry by transfer
Fees
£9,250 per year, home students
£29,300 per year, international students
More about tuition fees, living costs and financial support.
Location
Electrical and electronic engineering is one of the broadest engineering disciplines and uses cutting-edge technology to address some of the major concerns of the modern world. There is a growing demand for skilled graduates to work in industries such as consumer electronics, alternative energy and transport, medical engineering and communications.
Years one and two provide a strong grounding in mathematics, computing, analogue and digital electronics, communications, electromagnetics, power electronics and control. You will then join the industrial placement for a year. Upon completion of the industrial placement and in the third year of academic study at the University you will undertake an individual research project and choose from a range of optional units, which means you can focus on anything from electrical power systems to electronic communications.
The Year in Industry degree provides the opportunity to spend a year in a placement applying the knowledge gained in your first two years of academic study in an industrial environment. This experience will then be useful in your individual research project in the third year of studying at the University. There is no direct entry on to this course but you can transfer from BEng Electrical and Electronic Engineering if you reach a high academic standard and are successful at a placement interview.
Through our close collaboration with industry you will benefit from excellent employment prospects. Recent graduate employers include Intel, BBC, Dyson, Jaguar Land Rover, Siemens, Hewlett-Packard, EDF Energy and many others.
A student who completed a year in industry shares how her placement year boosted her confidence, career prospects and appreciation for university life. Find out more about Yasmin's story.
Entry requirements
International qualifications
The University of Bristol welcomes applications from international students, and we accept a wide range of qualifications for undergraduate and postgraduate study.
Search international qualifications
Selection process
Full information about our selection processes for this course:
Regulations and codes of conduct we abide by to create a positive environment for learning and achievement:
Key information about this course