LLB
Law with Study in Continental Europe
Course overview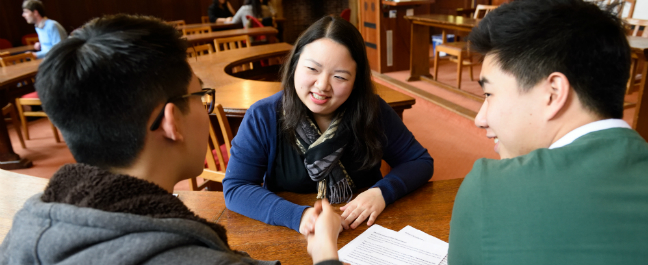 Course duration
4 year(s) full-time
Part-time study is not available for this course
Application method
Full-time: Entry by transfer
You can only transfer to this course after 1 year of study on LLB Law (UCAS code M100). You cannot apply as an external candidate.
Fees
£9,250 per year, home students
£22,200 per year, international students
More about tuition fees, living costs and financial support.
Location
Law is a global profession. An understanding of more than one legal system, language and culture can open up a world of opportunity.
This four-year degree course is an expansion of our LLB Law, with the addition of a year abroad at one of our partner universities. Currently, we partner with institutions in Belgium, Denmark, Finland, France, Germany, Hungary, Italy, the Netherlands, Poland and Spain.* To find out more about studying abroad, visit Global Opportunities.
A broader cultural experience, living in another country and the ability to articulate the benefits of different legal systems will see you graduate with a valuable skill set ideally tailored to the globalised workplace and sought after by leading employers.
You can apply to transfer to our Study Abroad degree from the LLB at the end of your first year. Selection is on the basis of first-year results and language ability if you plan to study in a country where you will not be taught in English (various options to study in English are also available).
Second-year units provide the opportunity to deepen your legal knowledge and focus on legal themes that interest you most. Typically, you will spend your third year abroad studying the law of the country you are visiting.
An exciting range of optional units will help specialise further in your final year at Bristol. Inspired by their year abroad, many students choose units suited to global law firms and international organisations, such as business and finance, environmental, human rights or technology law – subjects that may open doors to top-flight careers across the world. Your final-year dissertation provides an opportunity to engage critically with your chosen topic.
Accreditation
The routes to qualification for solicitors and barristers have changed. For more information visit the Solicitors Regulation Authority or the Bar Standards Board.
*Our international partnerships are reviewed annually. Please check for the 2022/23 update before applying.
Course structure
Full details about the course structure and units for this course can be viewed in the programme catalogue.
Go to programme catalogue
Entry requirements
International qualifications
The University of Bristol welcomes applications from international students, and we accept a wide range of qualifications for undergraduate and postgraduate study.
Search international qualifications
Applicants must also meet these requirements
GCSE profile requirements
Further information about GCSE requirements and profile levels.
English language requirements
If English is not your first language, you need to have one of the following:
7.0 overall with 7.0 in writing and 6.5 in all other skills
GCSE English Language grade B or 6
Further information about English language requirements and profile levels
Additional requirements
LNAT, the National Admissions Test for Law, is required. See the LNAT website for details.
Selection process
Transfer onto this course is through a selection process in your department or school when you are a registered student.
Full information about our selection processes for this course:
Regulations and codes of conduct we abide by to create a positive environment for learning and achievement:
Key information about this course