Developing Professional Learning Communities in Chinese and East Asian Schools

Major research collaboration with the National Institute for Educational Sciences in Beijing actively supports teacher development and learning tailored to East Asian contexts in China and Vietnam.
The challenge
There is increasing international interest in the value and role of professional learning communities (PLCs) to enhance teachers' professional practice, particularly in China and East Asia. The central government in China has linked achieving economic growth and a need for educational reform designed to meet the challenges of globalization, and has emphasised a particular need to focus on improving teacher development and teaching and learning practices in schools. Similar challenges exist, and reforms are underway, in other East Asian countries.
Research impact – Supporting teacher development in East Asia
As the world's most populous country, China regards the development of high-quality teacher workforce as essential to the future prosperity of its people. However, a lack of opportunities to participate in professional development – particularly in impoverished areas, - is a key drawback to raising the quality of compulsory education provision.
In 2010, a ten-year national plan for education reform and development issued by the Chinese Ministry for Education included the requirement to '…overhaul quality evaluation, and examinations, revamp teaching methods and approaches, and put a modern secondary school system in place'. As a result, schools have been given greater autonomy and encouraged to contribute to their own curriculum to support students' all-round development.
These reforms provide an opportunity for schools to become more effective Professional Learning Communities (PLCs) where teachers learn from and with each other, and where they come to see themselves as a community of teachers, focused on implementing new ideas and practices to support better student learning, engagement and academic performance.
To achieve this our research has led to tangible improvements on the ground, supported by additional funding from the ESRC Impact Acceleration Account (IAA), and by the Chinese Ministry of Education, as well as the Schools Inspectorate of Liaoning Provincial Government. As key collaborators, these Chinese authorities were able to involve influential policy makers and educational stakeholders from both China and neighbouring East Asian Countries such as Vietnam.
The IAA project successfully developed, piloted and disseminated an East Asian PLC policy brief and an East Asian PLC toolkit, both published in Chinese and English on the ITDEQC website. The East Asian PLC policy brief is also available in Vietnamese, Thai and Malaysian. They were officially launched in Beijing, Shanghai and Yunnan in China mainland and in Taipei in Taiwan.
The Vietnamese Ministry of Education and British Council subsequently hosted a further IAA/ITDEQC dissemination event comprising a conference for over 200 Vietnamese teachers and teacher trainer university staff. Like China, this was in support of new government policy on teacher professional development. And elsewhere the potential for further impact and development work is also being discussed, via organising PLC research dissemination events for teachers in other developing country context s, such as Africa.
The East Asian PLC Policy Brief and Toolkit was also shared at UKFIET, the education development forum biannual conference in Oxford, September 2017, and at EARLI, special interest group conference in Groningen, August 2018, further extending potential impact of the research.
Date published
October 2018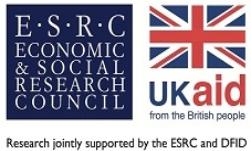 Join us in improving educational environments for future generations