COVID-19 and the 'forced culture change' in higher education

Our research captures the lives and views of those working in higher education during the recent mass online migration.
The challenge
Changes to ways of working in Higher Education (HE) caused by the COVID-19 pandemic have impacted on both staff and students around the world, both in the temporary move to online learning, teaching and assessment (LT&A) and a longer-term 'forced culture change' to workload and work-life balance.
Research impact - Professional lives in transition: concerns and opportunities
Our research has revealed the depth of concerns academic staff around the world have around changes occurring throughout the HE sector as a result of the pandemic. Survey data from 2020-2021 reveal worries around both the rapid move to online LT&A, and subsequent decisions made about job cuts, changes to decision-making, and the future direction of institutions which have accompanied and followed these changes. These findings have received extensive media coverage, with pieces in Times Higher Education, AARE's EduResearch Matters, WONKHE, the QAA's blog, and Nature (among others), highlighting the widespread and varied composition of the worries staff hold for students, colleagues and for themselves.
Our research highlights both short-term and longer-term fears related to workload, student recruitment, the sustainability of the HE sector, and the fragility of HE labour markets from academic staff around the world. Respondents working within Australian HE institutions highlighted concerns around a worsening work-life balance and work-related stress, with online teaching removing barriers between home and work at the same time as workloads have increased. Similar findings are seen in the UK and elsewhere: a Nature article citing our research highlights the increased risks of academic burnout as a result of such changes, with Professor Watermeyer stating that advice from employers aimed at addressing such issues had been "pretty superficial". Meanwhile, our work has also indicated that the likely permanence of the move to online delivery of LT&A has added to existing anxieties around the precarious nature of academic work: we find that there has been an increase in staff workloads without extra compensation or recognition, especially for junior researchers, while "[nearly] two-thirds of UK academics say the coronavirus pandemic has led to universities reprioritising teaching over research". These are not new challenges within the HE sector; however our research suggests they have been accelerated and exacerbated by the pandemic, a finding which has driven our engagement with the trade unions UCU and Unison.
In the UK, findings from our work have been shared with the UK Parliament in the form of a Post Note on distance learning. This Post Note identifies academic staff concerns about the sector's preparedness for increasing digitalisation, along with worries about student health and wellbeing and the risks of digital exclusion. Findings about changes to the HE sector as a whole, the fragility of the HE labour market, and both short- and long-term increases in workload for HE staff have also been presented to the Children, Young People and Education Committee (CYPE) of the Welsh Parliament, feeding into their consultation on the effects of the pandemic on children and young people in Wales.
However, alongside these concerns our research also identifies some potential positives and areas of opportunity within this time of transition from respondents around the world. In the UK, our findings indicate that some HE staff feel that the necessitated move to digitalisation caused by the pandemic has led to an overdue transformation of LT&A within universities. We find that, despite initial concerns, most lecturers have successfully made a transition to remote teaching. Our work also demonstrates staff confidence that students can experience meaningful learning online and gain useful transferable skills – a finding highlighted by Ailsa Crum of QAA Scotland. Similarly, in Singapore our research highlights how the pandemic has catalysed the adoption of digital learning methods within the HE sector, with respondents indicating that online learning could have many benefits for what and how adult learners learn. Such findings suggest the pandemic could act to "catapult educators and trainers […] to the other side of digitalisation" around the world, leading Raconteur magazine to suggest that such changes may have the potential to "make university much more accessible".
Underpinning research
This work is underpinned by data collected through four large-scale, international surveys in 2020-2021 aimed at understanding the short- and long-term effects of the COVID-19 pandemic on ways of working in various educational settings. In the UK alone, the surveys cover more than 7,000 university staff (academic faculty, learning technologists and professional services staff), along with more than 1550 in Singapore, and 370 in Australia and many other international contexts.
The resulting data confirms that, around the world, the rapid transition to online working necessitated by the pandemic has been exceptionally challenging for most across the different workforces, particularly as some of the changes appear likely to remain permanent. Anxieties around work have grown, with increased workload among other stresses leading to what has been termed 'pandemic burnout'. Alongside this, there is substantial evidence that the precarity of HE employment has also been exacerbated by the pandemic, with many fixed-term and casual academic contracts terminated as part of cost-saving, or facing the threat of being laid off. Such contracts represent around 100,000 members of staff in the UK alone, representing somewhere between a third and a half of all academic and professional HE sector staff. These effects are particularly felt by BAME, female, and early-career academics. Meanwhile responses from professional services staff suggest a conflicting dynamic, indicating that online working may be enhancing productivity and autonomy, but is also negatively impacting on their physical and mental health. As a result, more than 70% of professional services respondents reported that they would prefer a blended approach to work in future; something which appears likely to be the case in many institutions.
Data from these surveys is representative and covers disciplines, career stages, institutional contexts, occupational roles, employment status, and social demographics. Responses reveal the breadth of different experiences of those working within the higher education sector in different countries during COVID-19 – as well as the many commonalities - and reflect on the likely permanence of many of these changes in online delivery of LT&A.
Key facts
The initial rapid move to online LTA as a result of the pandemic provoked deep concerns around preparedness, support, and student access, but most lecturers now feel they have successfully made the transition to remote teaching.
Staff reported significant concern about the effect of prolonged online learning on students, particularly non-traditional entrants, international students, and those isolating in halls of residence. However, alongside this they also recognise the opportunities the rapid shift to online learning offers in terms of potentially making education more accessible.
HE staff around the world also reflect on the likely permanence of many of these changes to ways of working, including the rise in 'blended learning', presenting both opportunities and challenges for student learning.
Many broader concerns also remain, with staff worried by the growing precarity of the academic job market, the potential unsustainability of the HE sector, and opportunities for future student recruitment.
Challenges around workload, insecure employment and work-life balance do not affect all staff equally: academics from marginalised groups, including BAME, female, and international academics, along with early-career researchers are likely to be disproportionately affected.
Date published
October 2021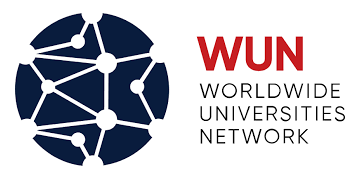 Join us in improving educational environments for future generations