Reimagining the Diary
Helping to improve teacher wellbeing in the UK
The challenge
Recruitment and retention of teachers within the UK education system is in crisis; a situation exacerbated by the Covid-19 pandemic. Evidence suggests teacher wellbeing must be enhanced and supported, as 63% of education staff report that they have considered leaving the sector due to workload according to the 2020 Teacher Wellbeing Index.
Research impact - Catharsis, celebration and perspective
The 'Reimagining the Diary' project shows that a flexible, creative approach to diary-keeping, alongside engagement with a Continuing Professional Development (CPD) community, is an effective tool for improving teachers' wellbeing on both a personal and professional level.
Findings from the study reveal that this leads to educators who are equipped with healthy wellbeing practices, increasing their resilience and making them more likely to stay in the profession. Participating teachers have responded positively, with one sharing on Twitter: "It feels really good to have landed in the #diarytoolkit [...] project where the launch offered high quality professional learning from @drlucykelly and @MartynReah, investing fully in how I support my own wellbeing, with the brief, important acknowledgement that in doing this I'll be investing in the wellbeing of my young people." Further positive outcomes are better communication and more creative approaches to problem solving. This reflective diary-keeping experience has benefits for the entire school community through enhanced workplace relations and enriched teaching practice, leading to better outcomes for students. As a result, the Department for Education (DfE) have expressed keen interest in the study, and are planning further conversations to take this forwards. This may include a possible blog on best practices and teacher wellbeing, with the 'Reimagining the Diary' project featured as giving an example of a practical tool for school and colleges to use.
The Diary Toolkit (DT) is used by individuals in their own time, in combination with an ongoing CPD course and access to a wellbeing community, either online or within school. Creative partners Stand+Stare describe it as a "tangible and effective means to support teachers' wellbeing", noting the timely nature of this work and the importance of supporting busy teachers to take time for themselves. In the most recent phase of the project, the DT has been further developed in multiple different formats: as a physical book; a PDF; or as a set of bookmarks with an accompanying website. This can help education staff in different ways.
In the most recent study, 90% of participating teachers reported that being part of this wellbeing community had a positive impact on their personal and professional wellbeing, with 97% reporting that they would advise other teachers to use the DT. "It helps to put things in perspective, and getting something 'out' in the diary - especially an annoyance or worry - often stops it from being a problem," reports one participant. According to another: "It has been an absolute life-saver in this pandemic. I do not think I would have been able to get through this without this Toolkit."
Improved wellbeing does not only benefit the individual; staff who are encouraged to process and reflect become better communicators. Multiple responses cited 'relationships/interactions with others' as one of the many areas that the reflective practice helped with; two thirds of those comments mentioned 'colleagues' directly while the rest referred to 'others' more generally. This shows how reflective practice benefits the wider school community through improved relationships.
Underpinning research
Through the 'Reimagining the Diary' project, academics worked with creative partners Stand+Stare to produce a Diary Toolkit (DT). Following multiple trial phases, the DT has been adapted to offer a research-informed solution to wellbeing practice which is customisable to meet the needs of the individual. The DT has three stages of use: Transition, Activity, and Reflection, with activities carefully selected to promote reflection and improve wellbeing among educators.
To date there have been six phases of the project, working with 180 teachers. A seventh phase is just beginning in the form of a longitudinal study sponsored by Bupa Foundation, and this will work with 350 trainee teachers at University of Birmingham and all 100 staff at a secondary school in Hampshire. Findings from the project to date reveal that wellbeing scores increased considerably (from a very low starting point) as teachers made use of the Diary Toolkit. Furthermore, teachers talk very positively about the project: nearly 80% report that participating helped to improve their wellbeing during the COVID-19 pandemic.
Key facts
Teaching is regarded as one of the most stressful professions. Teacher recruitment is unstable in the UK and the five-year retention rate is in decline.
The Department for Education (DfE) has recognised that staff and pupil wellbeing need to be enhanced and has committed extra funds to improving pupil and teacher wellbeing and providing expert mental health support.
Teacher 'Wellbeing' scores (measured using the Warwick Edinburgh Mental Wellbeing Scale) rose from very low to average during participation in the 'Reimagining the Diary' project in 2020.
Almost all (97%) of teacher participants said they would recommend the Diary Toolkit to other teachers, with 79.5% saying that the Diary Toolkit improved their wellbeing during the COVID-19 crisis.
The Diary Toolkit does not only benefit participating teachers as individuals: evidence from the project confirms that increased reflection and wellbeing among teachers benefits the wider school community.
Date published
September 2021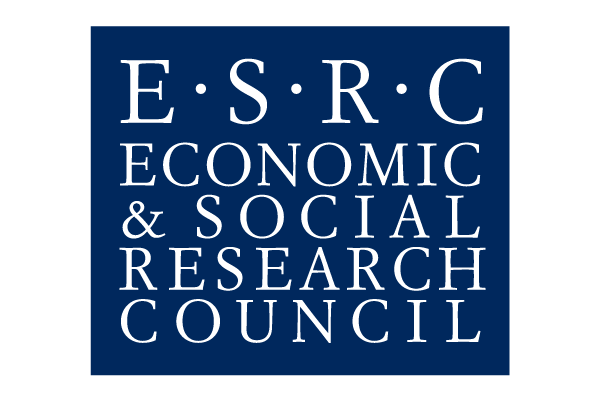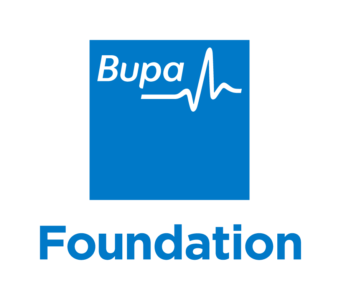 Join us in improving educational environments for future generations