Helping to enable children's rights to citizenship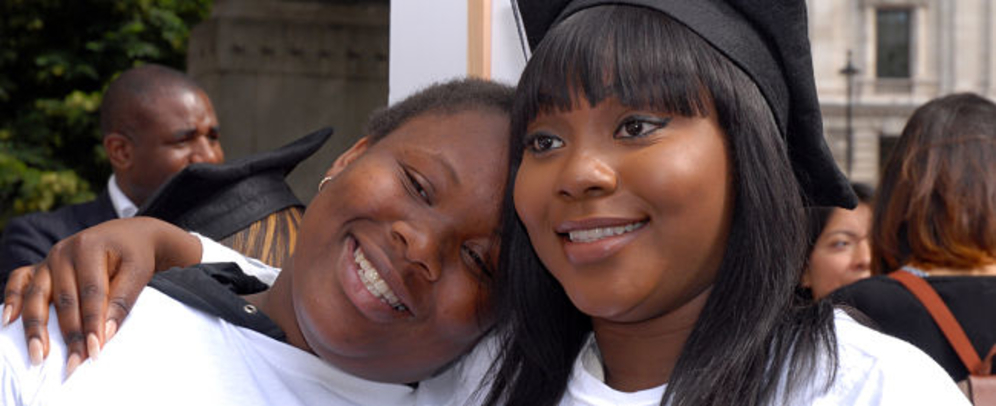 Numerous children are in precarious life situations despite being born or having lived in the UK for years and being eligible for the secure status of citizenship.
The ESRC-funded project British Citizenship and the Practice of Nationality Laws 2014-17, led by Dr Devyani Prabhat, examined the processes of gaining, holding and losing British citizenship and the role of nationality law practice for long term residents or British citizens.
The research revealed that although the Borders, Citizenship and Immigration Act 2009 includes a duty to have due regard to the welfare of children in all immigration and nationality matters, children's voices were largely absent in British nationality proceedings and their wellbeing consequently seriously prejudiced.
While many children can become British through a registration process, their legal situation is often complicated. Key reasons for their voices being absent were a lack of awareness about the rights and benefits of acquiring citizenship for children, the prohibitive application fee, and the lack of available resources to fund support for these applications.
The project's Report acknowledged that there was a need to change legal practice and culture, rather than the legislative framework. To support this, Prabhat applied for and won ESRC IAA funding to produce and disseminate a Practice Guide, as well as supporting production of a variety of media impact. The project provided easily accessible reference support for legal practitioners, for example in pre-litigation discussions with Home Office officials, and for those who work in this area - social workers, legal advisers, judges and home office officials who work with children.
Prabhat assembled a wide-ranging group of stakeholders for expert input and dissemination support. They included Judith Farbey, a leading QCwho specializes on nationality cases and is now a High Court judge: Domestic Policy and Research UNICEF UK:Just for Kids Law: and Children's Rights Alliance for England(CRAE).
The leading partner was PRCBC, founded and directed by Solange Valdez-Symonds. PRCBC is the first and only organisation to focus directly on children and young adults and their right to British citizenship. They see numerous children in precarious life situations, despite being born or having lived in the UK for years. Many are eligible for the secure status of citizenship, but are unable to find such security, because their situation is not properly assessed in nationality registration decisions. Often their families are not even aware that their children can apply for citizenship. Long term resident children, for example, are simply overlooked in most discussions of children's welfare: there is a presumption that their interests are being taken care of when in fact they are not.
The IAA project team actively pursued routes to raise awareness and to encourage people to use their resources. One approach, for example, was through schools whose teachers have close contact with children who are potentially eligible for citizenship. The team delivered a new online Citizenship training programme. Co-produced with NGO partners, it is for young people in school and their guardians, as well as supporting others involved in nationality cases. Organisations such as Asylum Aid, for example, actively use it in their training of case workers and social service agents.
PRCBC offered a valuable conduit for dissemination through their training for lawyers, legal advisers, and social workers. They proactively use and offer the Guide as a reference document in pre-litigation negotiations and in case work and advise their co-professionals to do the same.
The team also actively supported and informed campaigning by Amnesty International Children's Rights Network and other advocacy organizations, for the Home Office to make child citizenship applications affordable and fair.
As part of this, they jointly published a Research Brief and a Research Report on Children's citizenship, sharing a collaboratively designed set of evaluative principles which are widely accepted as integral to the exercise of discretion in nationality processes for children.
Civil society bodies and practitioners, including all the stakeholders collaborating with the project team, helped to develop these principles and now highlight them in proceedings, trainings, and in advocacy, training programmes, advocacy campaigns, and case work on children's rights, sharing them widely beyond their own organisations.
While the IAA project focused on the UK, Dr Prabhat is also working with related projects in USA and other EU countries: there are similar cross-border issues in Sweden, Norway and Russia on nationality proceedings and the best interests of children. She is on the Advisory Board of Bristol City Council's Separated Migrant Children's team, working with Citizen's UK, Unicef and the International Organisation of Migration, IOM. And the British Citizenship and the Practice of Nationality Laws project is to be included as one of ten noteworthy migration projects by the London International Development Centre Migration Leadership Team (LIDC-MLT).