View all news
Researchers partner with local communities to tackle health inequalities across the UK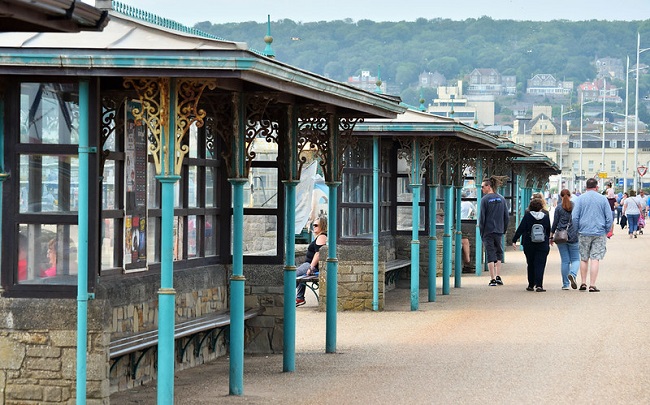 8 November 2022
A new wave of research projects, including a consortium-building initiative led by the University of Bristol, has been announced to investigate the role of community assets such as parks, galleries and creative organisations in improving health outcomes.
The projects are funded as part of the second phase of the £26 million, UK Research and Innovation (UKRI) Mobilising Community Assets to Tackle Health Inequalities investment.
This multi-year research programme is funded primarily by the Arts and Humanities Research Council (AHRC) and aims to use existing local resources to create a fairer and healthier society.
University of Bristol's involvement in the programme
A Weston-super-Mare consortium, led by Dr Lucy Selman, Associate Professor from the Centre for Academic Primary Care and Palliative and End of Life Care Research Group at the University of Bristol, is one of the funding recipients under the scheme.
Over nine months, the project will create a network which brings together, as equal participants, people with lived experience, health and social care providers, people providing community assets, including arts and culture initiatives, academics and public health experts. This network will work together to generate knowledge, commitment, capacity and outputs that will directly tackle inequity in end-of-life care and bereavement support and mitigate social isolation and loneliness.
Dr Selman said: "Serious illness and bereavement affect us all, but our experiences of them are not equal. People living in the poorest areas of the UK are less likely to get the care and support they need if they become seriously ill or a loved one dies. They are also more likely to be socially isolated and lonely – which can be made even worse by serious illness or bereavement. This co-produced project aims to tackle these issues, focusing on Weston-super-Mare, a seaside town in the South West that is socioeconomically deprived but rich in terms of community assets.
"We will be asking: How we can work together to tackle inequities? What creative approaches have the most impact in engaging, informing and supporting the local community? What datasets and methodologies can be used to describe and understand inequities in Weston-super-Mare and the wider region? What further research questions need to be answered, using which methods and data, to reduce in equities in this area?
"We are grateful to UKRI and AHRC for supporting this project and look forward to sharing our findings next year. As a Weston resident I am excited to unite with others to explore how we can build on our community's strengths."
Fiona Matthews, Creative Director of Culture Weston, project partner, said: "We are delighted to be part of this work. We have learned from our longstanding creative partnerships in Weston's communities that engagement with cultural activity can be transformative for individual and collective well-being, and helps to build resilience. This collaboration will shine a light on existing provision, and also enable new opportunities to be developed with and for those who are experiencing grief and serious illness – helping to keep people afloat when they are at their lowest ebb, and anchoring Weston communities over the longer term."
Building on previous success
The first phase of the funding programme was announced earlier this year and funded projects which looked at how to scale up small, local approaches to tackle health inequalities.
This second phase is a consortia-building phase, which will fund 16 projects up to £250,000 each to facilitate cross-partner collaboration, incorporating relevant non-academic partners, including community groups and health system organisations. Researchers will work closely with a range of community partners to ensure people's lived experiences are at the heart of the programme.
These consortia will conduct new research and develop community asset hubs with the aim of coordinating large-scale projects for their communities as part of the final phase of the programme to be launched in 2023.
Looking to the future
Professor Helen Chatterjee, AHRC's Health Inequalities Programme Director, said: "This programme is central to AHRC's strategic vision and our longstanding commitment to taking an arts and humanities approach to creating a fairer and more equitable society.
"We must think carefully about how we utilise shared infrastructure and spaces to ensure that they are serving the entire community and playing their role in addressing inequality.
"It is exciting to consider how bringing together and rethinking the use of cultural assets in these regions might change health outcomes for their communities."
For a full list of funded projects, see https://www.ukri.org/news/researchers-and-local-communities-to-tackle-uk-health-inequalities/
Further information
About the Centre for Academic Primary Care
The Centre for Academic Primary Care (CAPC) at the University of Bristol is a leading centre for primary care research in the UK, one of nine forming the NIHR School for Primary Care Research. It sits within Bristol Medical School, an internationally recognised centre of excellence for population health research and teaching.
Follow us on Twitter: @capcbristol