View all news
New project to evaluate how more trauma-informed support can be provided to people who experience multiple disadvantages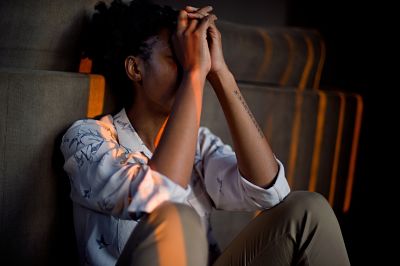 20 June 2022
A newly funded project, led by the Centre for Academic Primary Care and NIHR ARC West, will evaluate how Changing Futures in Bristol can provide more trauma-informed support for people with multiple disadvantages.
Changing Futures is a programme that supports people who have experienced multiple disadvantages, such as mental health problems, substance misuse, domestic abuse, contact with the criminal justice system and homelessness.
Almost everyone with a history of multiple disadvantages has also experienced trauma. This can have a negative effect on people's mental health. Services do not always recognise and support the effects of trauma. This evaluation will identify what stands in the way of providing more trauma-informed support.
Researchers will work with practitioners, stakeholders and people with lived experience to create the evaluation and share learning across different services. This will help Changing Futures to develop services to support people who have experienced trauma and mental distress more effectively, which will help to improve their recovery and wellbeing.
Michelle Farr, Research Fellow at the Centre for Academic Primary Care and ARC West, said: "I'm so pleased that we have received this funding to evaluate a potentially transformative project which can make a substantial and positive impact. I am really excited to be working in partnership with a range of great organisations and people with lived experiences to make a difference in practice."
Jason Burrowes, a lived experience representative at Independent Futures, said: "I hope that this evaluation will enable people with lived experiences to get their voices heard so that they can change the system. We want to provide new opportunities to build communities and relationships so that people with lived experiences can be change-makers in Bristol."
Tom, a lived experience representative at Independent Futures, said: "As someone who has experienced trans-generational trauma, I believe this project has the opportunity to explore just how far and wide the number of people is, who are actually caught up within the circumference of trauma".
This project will evaluate the work of Changing Futures Bristol and it is funded by the NIHR Three Research Schools Mental Health Practice Evaluation Scheme.
Further information
About the Centre for Academic Primary Care, University of Bristol
The Centre for Academic Primary Care (CAPC) at the University of Bristol is a leading centre for primary care research in the UK, one of nine forming the NIHR School for Primary Care Research. It sits within Bristol Medical School, an internationally recognised centre of excellence for population health research and teaching.
Follow us on Twitter: @capcbristol
About the National Institute for Health and Care Research (NIHR)
The mission of the National Institute for Health and Care Research (NIHR) is to improve the health and wealth of the nation through research. We do this by:
Funding high quality, timely research that benefits the NHS, public health and social care;
Investing in world-class expertise, facilities and a skilled delivery workforce to translate discoveries into improved treatments and services;
Partnering with patients, service users, carers and communities, improving the relevance, quality and impact of our research;
Attracting, training and supporting the best researchers to tackle complex health and social care challenges;
Collaborating with other public funders, charities and industry to help shape a cohesive and globally competitive research system;
Funding applied global health research and training to meet the needs of the poorest people in low and middle income countries.
NIHR is funded by the Department of Health and Social Care. Its work in low and middle income countries is principally funded through UK Aid from the UK government.