View all news
New emergency care research hub for Bristol launched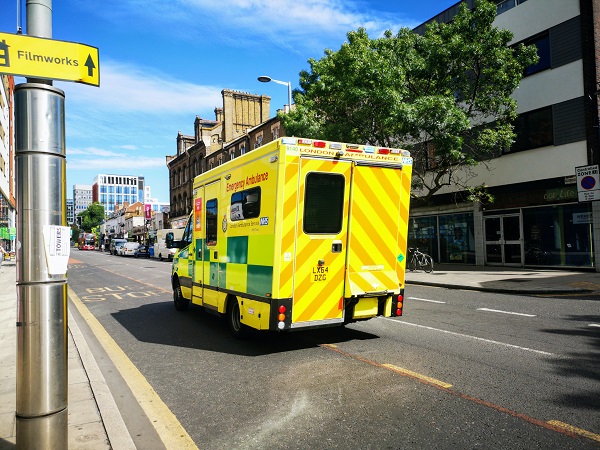 Press release issued: 9 October 2020
The University of Bristol and UWE Bristol have joined forces with health care partners in the city to set up a collaborative research hub to improve the delivery of emergency care in Bristol and the surrounding area. The new hub, Research in Emergency Care, Avon Collaborative Hub (REACH), was launched on Friday, 9 October.
In 2019, an average of 70,231 people attended accident and emergency departments (A&E) each day in England. GPs offered one million appointments a day, 50% of which are for same day appointments and urgent problems.
Both universities have well-established research programmes in urgent and emergency care. At UWE, through the Centre for Health and Clinical Research, the focus is on emergency hospital admissions, hospital care and ambulance services, while at the University of Bristol, through its Centre for Academic Primary Care, the emphasis is on general practice and community-based services.
REACH will align researchers from the two universities to create a more formal collaboration. They will work closely with local health and care providers and commissioners, sharing priorities, expertise and resources to coordinate and strengthen research capacity, development and infrastructure.
REACH will be led by a co-director from each of the two Universities with links to relevant Health Integration Teams, NHS commissioners, health and care providers, the Applied Research Collaboration West, the West of England Academic Health Sciences Network, other Higher Education Institutes, healthcare providers and commissioners across the wider Southwest, in close collaboration with patient and public groups.
Sarah Purdy, Professor of Primary Care and Pro Vice-Chancellor (Student Experience), at the University of Bristol, said: "This exciting new collaboration will help us develop the region's emergency care research portfolio and attract further funding for research.
"It also gives us the opportunity to provide academic support to health care services locally and nationally who are looking to co-design services, get involved in research or evaluate services to inform health care priorities and provision.
"We will also be supporting the delivery of effective, high quality teaching and are planning to establish a pipeline of academic training awards for health and social care professionals in emergency care."
Jonathan Benger, Professor of Emergency Care at UWE Bristol and National Institute for Health Research Senior Investigator, added: "The city of Bristol has a growing national and international reputation for high-quality research in urgent and emergency care. REACH will cement this reputation and deliver huge benefits for the NHS, patients and the professionals involved in their care."
Further information
About the Centre for Academic Primary Care
The Centre for Academic Primary Care (CAPC) at the University of Bristol is a leading centre for primary care research in the UK, one of nine forming the NIHR School for Primary Care Research. It sits within Bristol Medical School, an internationally recognised centre of excellence for population health research and teaching. Follow us on Twitter: @capcbristol.