View all news
New Better Care South West Partnership will join up data to improve and integrate care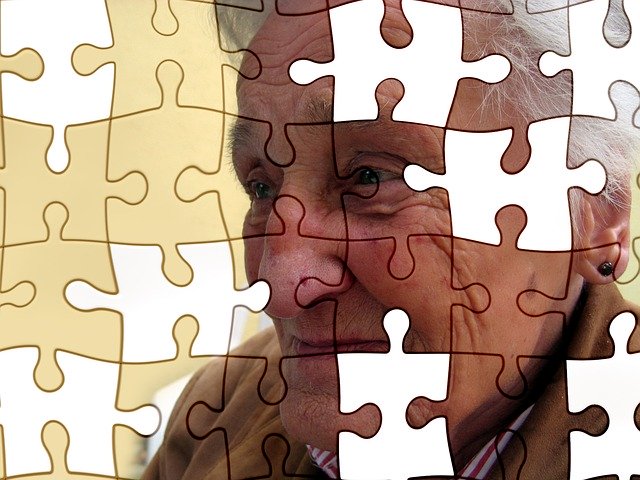 Press release issued: 29 April 2020
A new partnership led by the University of Bristol that will join up data and improve patient care in the South West has been announced by Health Data Research UK (HDR UK) today [29 April]. The HDR UK Better Care South West Partnership is being awarded £1.2 million over three years to drive forward data-led research projects and join up the region's considerable health data expertise.
The partnership is a collaboration of health and social care providers with the Universities of Bristol, Exeter and Bath. Key healthcare partners include Bristol, North Somerset and South Gloucestershire Clinical Commissioning Group, South Central and West Commissioning Support Unit, North Bristol NHS Trust and University Hospitals Bristol and Weston NHS Foundation Trust.
It aims to address real-world health problems using the Bristol, North Somerset and South Gloucestershire (BNSSG) system-wide health and social care dataset, which is one of the largest linked health data sets in the UK. Enabling this joined-up approach is especially vital during the COVID-19 pandemic.
This new initiative represents a step forward in using advanced analytics to benefit patients and partner organisations. The partnership will lead on five data-driven projects, including personalised scores to reduce rates of unplanned admissions to intensive care, and optimised choice of antibiotics based on patients' individual history.
The newly-established HDR UK Better Care Northern and South-West Partnerships aim to boost the depth and breadth of expertise in health data research and innovation and complement the existing network of Health Data Research UK sites and hubs.
Jonathan Sterne, Professor of Medical Statistics and Epidemiology, Population Health Sciences, University of Bristol and Deputy Director, National Institute for Health Research Bristol Biomedical Research Centre (NIHR Bristol BRC), is Director of the Better Care South West Partnership. He said: "This announcement comes at a critical time for our healthcare system. This funding will allow us to use the outstanding data analytics expertise in our region, partnered with one of the UK's largest linked health datasets, to drive forward data-led research projects that can improve health and care in our region."
John Macleod, Professor of Clinical Epidemiology and Primary Care, Co-lead Centre for Academic Primary Care and NIHR School for Primary Care Research, Population Health Sciences, University of Bristol and Director, NIHR Applied Research Collaboration West (NIHR ARC West), is an Associate Director for the partnership. He said: "This ambitious partnership brings together many different organisations from across the South West, from Bristol to Exeter, and Gloucestershire to Bath. Now more than ever, our hospitals are aiming to minimise admissions and expedite discharges, both of which are crucially dependent on effective partnership between health and social care. This new partnership aims to address these issues head on."
All the partnership's steering groups will include members of the public, drawn from a group of 'digital critical friends'. These are members of the public who have participated in training developed by People in Health West of England (PHWE) and Bristol Health Partners, on digital health and the uses of data.
Sarah Blake, a public contributor who has type-1 diabetes and helped develop the training, said: "Patients today have increasingly diverse lifestyles and situations. Big data research can help to create personalised care, which means patients can access appropriate support when they need it most. This is particularly relevant for vulnerable patients and those with complex circumstances. The collaborative approach this project advocates opens the door for many exciting and efficient data driven healthcare pathways to be created."
Sandra Tweddell, who is also a public contributor with type-1 diabetes involved in developing the training, said: "Data-driven research is essential to make good decisions about health and social care that are based on solid evidence. I have personal experience of using data to manage living with a long-term condition and understanding how to use the data effectively has enabled me to live a fulfilling and active life. My experience and that of others in a similar position makes me confident that patients and the NHS will benefit from this exciting initiative. I have been involved with some of the partners in exploring the possibilities of data and am assured that the voice of patients and public will be sought and listened to."
Further information
About the University of Bristol's Department of Population Health Sciences
The University of Bristol Department of Population Health Sciences is one of the UK's leading centres for research on patients and populations. Its multi-disciplinary approach contributes to significant health care improvements and policy change around the world. Research is both methodological and applied, with clinical and non-clinical scientists collaborating on projects that span activity from life-course, genetic and public health epidemiology through to evaluative studies of health technologies.
About Health Data Research UK
Health Data Research UK is the national institute for health data science. Its mission is to unite the UK's health data to enable discoveries that improve people's lives. It is a not-for-profit public benefit company funded by UK funded by UK Research and Innovation, the Department of Health and Social Care in England and equivalents in Northern Ireland, Wales and Scotland, and leading medical research charities. www.hdruk.org @HDR_UK
About the National Institute for Health Research
The National Institute for Health Research (NIHR) is the nation's largest funder of health and care research. The NIHR:
funds, supports and delivers high quality research that benefits the NHS, public health and social care
engages and involves patients, carers and the public in order to improve the reach, quality and impact of research
attracts, trains and supports the best researchers to tackle the complex health and care challenges of the future
invests in world-class infrastructure and a skilled delivery workforce to translate discoveries into improved treatments and services
partners with other public funders, charities and industry to maximise the value of research to patients and the economy.
The NIHR was established in 2006 to improve the health and wealth of the nation through research, and is funded by the Department of Health and Social Care. In addition to its national role, the NIHR commissions applied health research for the direct and primary benefit of people in low- and middle-income countries, using UK aid from the UK government.