View all news
Young researcher wins 3rd Corinna Seith award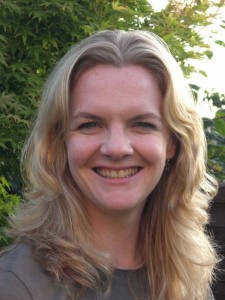 23 October 2015
Dr Alison Gregory from the University's Centre for Academic Primary Care is joint winner of the 2015 Corinna Seith Award, run by Women Against Violence Europe (WAVE).
Dr Gregory won the award for her paper, 'On the outside looking in: the shared burden of domestic violence', which looks at how domestic violence and abuse affects the friends and family members of the person in the abusive relationship.
WAVE established the award three years ago in honour of former member Corinna Seith, a passionate feminist, researcher and women's self-defence teacher, who died in 2010. The prize of 500 euros is awarded to the best paper written by a young scholar (PhD candidate/new PhD within the past five years or a researcher with a career of five years or less).
Dr Gregory's work has already informed a booklet produced in collaboration with Bristol City Council and Avon and Somerset Police Crime Commissioner, consisting of guidance for people who think their friend, relative, neighbour or colleague may be in an abusive relationship and gives practical advice on how to support that person.
She is now poised to begin an Early Career Fellowship from the Elizabeth Blackwell Institute entitled 'Preventing the ripple-out effect: development of proactive support for the friends and family members of domestic violence survivors'. This research will provide the foundation for developing and piloting a support intervention which is aimed directly at friends and relatives of people experiencing domestic abuse.
Dr Gregory said: 'I am delighted and honoured to receive this award for my PhD research. The research lays the foundation for us to be much more supportive of the friends and relatives who are often so vital in the lives of people experiencing domestic violence.'