View all news
Dizzy with success: University of Bristol among top institutions for spinout companies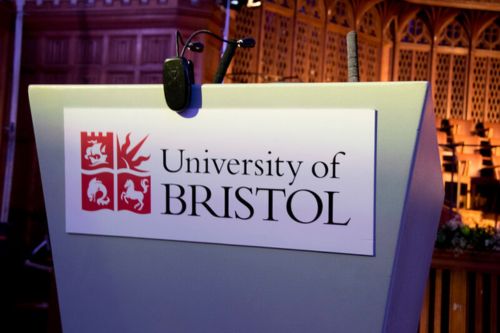 Press release issued: 22 May 2023
Bristol has been recognized as one of the top cities in the UK for producing university spinout companies.
A new report published by The Royal Academy of Engineering Enterprise Hub titled 'Spotlight on Spinouts 2023' shows that Manchester and Bristol showed the highest growth in the number of spinout companies, with Bristol rising from 42 to 47 in past year.
The report also highlights that the University of Bristol is the sixth highest producer of spinout companies, with 67 created since 2011.
Spinouts are companies formed based on academic research generated within a university. These companies can effectively commercialise successful research and channel millions of pounds back into their respective universities, while benefiting local economic development and creating new skilled jobs in the area.
Dr Jon Hunt, Executive Director of Research & Enterprise at the University of Bristol, said: "It is fantastic to see the University of Bristol performing so well when it comes to developing spinout businesses. We have seen some fantastic companies land millions of pounds in funding, drawing huge inward investment into the area.
"The government has recognized the key role that spinouts play in the economy, committing to strengthening the spinout pipeline in the UK."
Elsewhere, the Spotlight on Spinouts report recorded that UK spinouts attracted a total equity investment of £2.13bn in 2022.
Minister for Science at the new Department for Science, Innovation and Technology George Freeman MP said: "This report shows that with the right backing, we can make a success of spinning out businesses in every part of the country. That's why we are committed to increasing public expenditure on R&D to £20bn per annum by 2024/2025, and we are delivering our £280m Higher Education Innovation Fund to support spin outs.
"As this report helpfully highlights - we are determined to unlock new sources of investment to accelerate this important sector even more in the coming years."
You can read more about the University of Bristol's spinout companies and the full Spotlight on Spinouts 2023 report here.