View all news
Professor Athimalaipet Ramanan elected Fellow of the Academy of Medical Sciences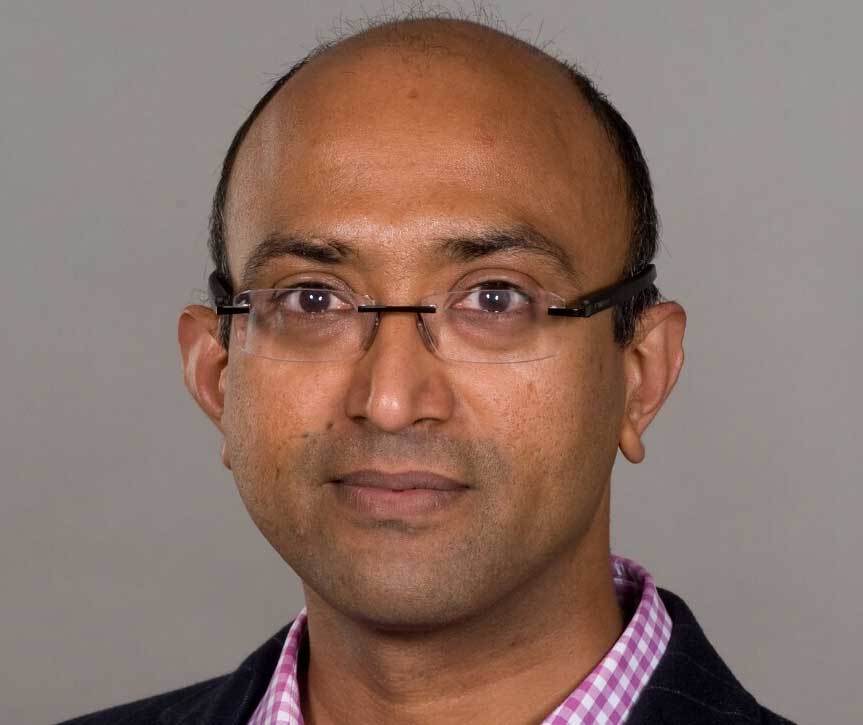 19 May 2023
Athimalaipet V Ramanan, FRCPCH, FRCP, Professor of Paediatric Rheumatology at Bristol Medical School, is among the latest group of influential biomedical and health scientists from UK institutions to be elected to the Academy.
Professor Ramanan is a Consultant Paediatric Rheumatologist at Bristol Royal Hospital for Children, where he is the joint lead for research (Division of Women and Children). He is a medical advisor for Olivia's Vision and was awarded the British Society of Rheumatology's Innovation in Clinical Practice Award in 2010. He also received the University of Bristol Vice Chancellor's Health Impact award in 2017 and Royal College of Physicians/NIHR CRN Award for outstanding contribution to research in 2018.
Professor Ramanan has published over 250 articles and numerous book chapters covering a variety of topics in the field of rheumatology. He is the Co-Editor of Rheumatology, Associate Editor for the Archives of Diseases in Childhood and one of the Editors of the 5th Edition of the Oxford Textbook of Rheumatology.
He has also led pivotal trials of Tocilizumab and Baricitinib in the treatment of COVID-19 and is part of the paediatric steering committee of the RECOVERY trial.
The 59 new Fellows have been elected "in recognition of their exceptional contributions to the advancement of biomedical and health science, cutting-edge research discoveries, and translating developments into benefits for patients and wider society". They join a prestigious Fellowship of 1,400 esteemed researchers who are central to the Academy's work. This includes providing career support to the next generation of researchers and contributing to the Academy's influential policy work to improve health in the UK and globally.