View all news
Student pals take on 2,000 mile charity tandem ride – but have never ridden a tandem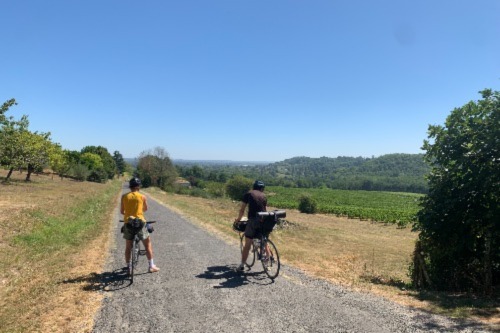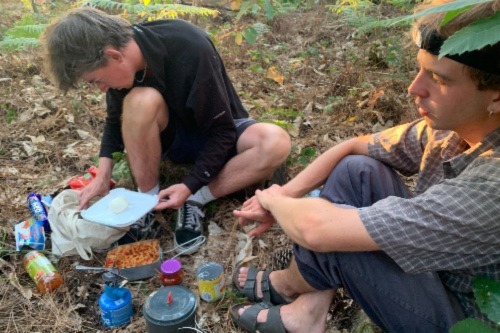 Press release issued: 28 March 2023
Two friends will pedal 2,000 miles from Bristol to Istanbul on a tandem they bought for £100. The only hitch? They've never ridden a tandem before
Archie Benn and Isaac Tredant are hoping to raise £3,000 through their continental crossing, enough to run the Bristol homeless shelter Julian Trust for about two weeks.
The best mates expect to only rest for a few days on the two month journey to Turkey's most populous city. All they will be carrying in their panniers are a change of clothes, a lightweight tent, food and water and spare inner tubes.
The pair grew up in North Devon and met when they were 11 years old. Archie now studies Biology at the University of Bristol and Isaac is studying photography in Nottingham. Both work as bike couriers in their spare time.
The tour – dubbed 'Bristanbul – will take Archie and Isaac through 11 countries, including France, Luxembourg, Slovenia, Croatia and Bulgaria. Part of their route goes through the soaring hills of the Alps. They set off in June.
"It's a bit daunting, particularly as we've never ridden a tandem before!" Archie said. "From a fitness perspective I think we'll be fine, we both cycle a lot and Bristol in particular is very hilly.
"Last year we cycled down the coast of France and I got quite serious saddle sore, so I think I'll be getting a new saddle for this trip.
"It's exciting to be cycling across a whole continent, all the way to Asia."
Isaac is a dab hand at bike repairs and will be giving the tandem a once over before the journey.
"Considering it cost £100 and its quite old, I don't think it'll need too much work," Isaac said.
"I've built quite a lot of bikes over the years. The trip we did through France was nearly 1,000 miles and I did that on a bike I'd pulled out of a bin the week before."
While their tour through France was leisurely, the pair will often be pedaling 50 miles a day on the way to Istanbul.
Rob O'Sullivan, Treasurer at The Julian Trust, said: "We are delighted that Archie and Isaac have chosen to support the Julian Trust.
"The Julian Trust is completely run by volunteers and solely funded by donations, so all the funds raised from the Bristanbul challenge will ensure that we can continue to support those who need a roof, some warm food and a safe place to rest.
"We wish Archie and Isaac all the best, and we will be keeping a keen eye on their progress."
Bristanbul is an end of university celebration for Isaac and Archie, who finish studying in May. After the journey, Archie plans to use his University of Bristol biology degree to find work in a local laboratory and Isaac plans to travel through Vietnam.
Professor Nicholas Roberts, Head of the School of Biological Sciences, said: "Archie and Isaac's epic ride to Istanbul is a wonderful challenge and will raise money for an excellent cause. Best of luck to you both!"
To donate to Archie and Isaac's fundraiser visit their Go Fund Me page. To support them with equipment or other help, contact Archie via email.
To find out more about the Julian Trust night shelter visit their website.