View all news
New report explores the relationship between teaching and research in UK universities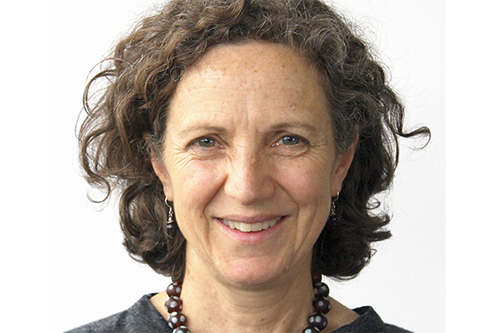 Press release issued: 20 July 2023
A new report which considers the relationship between teaching and research in Higher Education has found that the relationship is contested and needs more transparency.
The report 'The relationship between teaching and research in UK universities – what is it and why does it matter?' has been published by the Higher Education Policy Institute (HEPI), and is authored by Nicola Dandridge, Professor of Practice at the University of Bristol and former Chief Executive of the Office for Students.
The paper considers the different approaches taken by higher education institutions, students, academics and policymakers towards the relationship between teaching and research.
Professor Dandridge said: "Teaching and research are at the heart of what universities do, and our UK higher education system is outstandingly strong in both its teaching and its research.
"But the nature of the relationship between the two is often not clear. At one level this might not matter, providing both are done well and achieve their (separate) objectives. But at another level it does matter – affecting transparency of communications with students, the status of teaching within universities, academic careers, and the achievement of broader social and political objectives. In particular, it ignores the transformational potential that teaching and research together can generate.
"This report is based on desk-based research, and does no more than scratch the surface of a highly complex set of issues. But I hope that it does at least provoke a discussion about topics that are fundamental to our sector, and which deserve more scrutiny than they currently receive."
The report suggests students generally report positively about being exposed to research activity, particularly if they are interested in postgraduate study, but governments of all political persuasions have been consistently sceptical about the value of the relationship between teaching and research.
Lord David Willetts, Minister for Universities and Science from 2010 to 2014 and a Board member of UK Research and Innovation (UKRI), said: "This is a valuable analysis of the relationship between teaching and research in universities. It shows it is possible to deliver high-quality teaching without necessarily doing research as well. Nevertheless, there are links between them and the report ends with a useful warning of the risks of a policy framework which does not look at them together."
Martha Longdon, who is studying for a PhD and who was previously President of Nottingham Trent Students' Union as well as a board member and Chair of the Office for Students' Student Panel, added: "Research-informed teaching, in all its forms, inspires students' curiosity and prepares them for a wide variety of career paths and research opportunities. However, it is hampered by the ongoing administrative and philosophical separation of research and teaching in the higher education sector.
"This paper asks important questions as to how we can articulate and begin to redress the relationship between research and teaching, to provide students with access to emerging ideas and technologies and empower them to develop their own inquiry-based learning. Research-informed teaching, within and beyond universities, is of benefit to all, but particularly students."
You can read the full report here: The-relationship-between-teaching-and-research-in-UK-universities-what-is-it-and-does-it-matter.pdf (hepi.ac.uk)