View all news
Steven Lewis, 1960-2023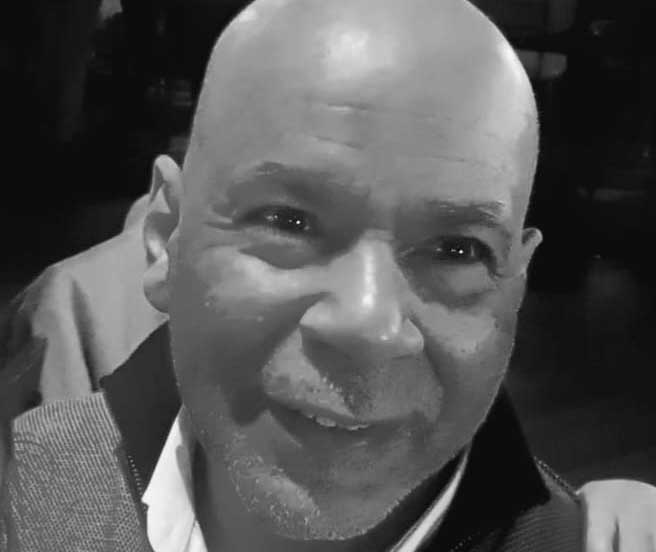 20 July 2023
Steven Lewis, a Leading Cleaner with Site Services since 2019, passed away recently. His colleagues offer their memories of Steven's time working at Bristol.
Steven came to the Queen's Building as a Leading Cleaner, working with Antonette, the supervisor. From the first day he arrived with a smile. He had a friendly approach, and colleagues would go to him for help. The staff in the Queen's Building are many different nationalities, and Steve always had time and patience to help them. He was also very knowledgeable and well-travelled. As time went on, he became a friend: we went on nights out and had Christmas parties together. Everyone at work was very sad to hear of his passing, and tears were shed. Here are some memories from his friends at Bristol.
JAYNE: Steven had a fun and mischievous side to him: he would move things to a different place to see if anyone would notice. We become close by having a laugh about it.
KAREN: I went to work at the Queen's Building over the Covid period – when he was away covering other areas, I would cover his area. At Christmas I received a beautiful card from him, and a lot of thought had gone into what he wrote. I was very touched by it and thought how lovely of him.
SARAH: Steven was a lovely man who got on with everyone. He always had a good story to tell from his travels. I have fun memories from our Christmas party and his 60th birthday party, where he got to know my daughter; she enjoyed her chat with him and sends her deepest sympathy.
Indeed, all the staff he worked with send their deepest sympathies. Steven will be sadly missed.