View all news
Traumatic injuries and violence remain a substantial cause of childhood deaths, new report shows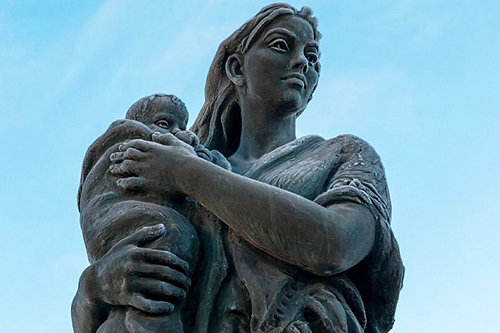 Press release issued: 13 July 2023
Traumatic injuries and violence remain a substantial cause of childhood deaths; before, during and after the pandemic, according to a new report published today [13 July] by the University of Bristol's National Child Mortality Database (NCMD) team.
The study found that 644 children aged up to 18 in England died due to traumatic injuries between 1 April 2019 and 31 March 2022; of these, 211 died because of a vehicle collision, 160 died due to violence and maltreatment, and 84 died by drowning. A further 189 died due to other traumatic injuries such as drug or alcohol poisoning, suffocation, falls, choking, foreign object consumption, fires, electrocution, falling objects and dog attacks.
The report authors make recommendations with the aim of reducing these numbers in future years through increased public awareness and initiatives by schools, government, charities, local councils, the NHS and professional bodies.
The report (which used data from the NCMD cohort, a first-of-its-kind initiative to collect comprehensive and timely information on every child death in England) sought to identify risks and patterns from the 9,983 child deaths that occurred in England between 1 April 2019 until 31 March 2022.
It found that:
Deaths due to drowning increased over the three years, with 20 deaths in 2019-20, rising to 37 in 2021-22. They occurred most commonly in inland bodies of water (such as a river or lake) or in the bath and increased over the three years. The children and young people most at risk were those aged under five or over 15, males, those living in the most deprived neighbourhoods, and children from a Black or Black British ethnic background. Over half the deaths occurred during the summer months, although some evidence shows that deaths in the spring were rising the fastest. In 83% of cases, the child or young person was unsupervised at the time of death. Five of the seven deaths of children under one who drowned in the bath were in a bath seat.


Deaths due to violence and maltreatment were also higher for males and children living in the most deprived neighbourhoods – but these additionally varied by ethnicity and area, with children and young people of Black or Black British ethnicity, as well as those from urban areas and London in particular, facing the greatest risk. Children under one were at five times greater risk of death due to violence and maltreatment than the risk for all children. Where it was known, the perpetrator was a parent or partner of a parent for all children under ten who died due to violence and maltreatment.


Deaths due to vehicle collisions were highest for males, and for children living in the most deprived neighbourhoods. The 15-17 age group was at highest risk whether they were passengers and drivers of vehicles, or pedestrians and other road users.
Professor Karen Luyt, Programme Lead for the National Child Mortality Database and Professor of Neonatal Medicine at the University of Bristol, said: "Every child death is a tragedy with profound impacts for that child's family and community. This landmark analysis sheds new light on a range of pressing topics for children and young peoples' health. This is a timely opportunity to examine the evidence and take action to prevent these tragedies in the future."
National Child Mortality Database (NCMD) Programme Thematic Report
'Deaths of children and young people due to traumatic incidents: Vehicle Collisions, Drownings, Violence and Maltreatment and Unintentional Injuries' by Karen Luyt, Tom Williams, David Odd, Vicky Sleap, Sylvia Stoianova et al. published 13 July 2023