View all news
NASA astronaut returns to University of Bristol for public talk and Q&A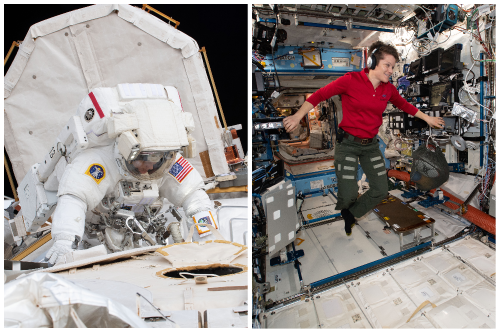 Press release issued: 24 July 2023
A NASA astronaut who spent 204 days in space will talk about her life and career in a special event at the University of Bristol.
Col Anne McClain's glittering career has seen her fly 20 different aircraft as a Senior Army Aviator, train as a Navy test pilot and serve as a Flight Engineer on the International Space Station (ISS), where she led two spacewalks totalling 13 hours.
In 2020, she became part of the Artemis programme, a NASA-led mission to put astronauts back on the moon by 2024. Col McClain could become the first woman to step on the moon, and the programme has lofty long-term aims: creating a permanent base on the natural satellite.
On Monday, July 31, she returns to her former University to receive an honorary degree, and will that evening present a public talk and Q&A. Tickets are free, on a first come, first serve basis.
At the event in the University's Priory Road Lecture Theatre, Col McClain will share her personal experience of space, and insights into the next decade of space exploration.
Some of those attending may ask questions about her time studying for a Master's in International Relations at the University of Bristol in 2004/05.
Col McClain said: "I am humbled to be receiving this honorary degree. Bristol was a great place to launch my career from, and I am looking forward to being back!"
The University of Bristol has one of the best aerospace engineering departments in the country, each year producing pioneering research and scores of graduates who go on to work in the space industry.
Bristol students recently spent a month at the European Space Agency, testing a satellite they have built and hope to send to space in 2024.
Col McClain's talk with be hosted by Prof Lucy Berthoud, a highly regarded aerospace engineer who is Professor of Space Systems Engineering at the University of Bristol.
Prof Berthoud said: "We are thrilled to welcome Colonel McClain here to receive an honorary doctorate from Bristol. Her career is a shining example to all our graduates as to what they can achieve!"
Click here to sign up for Col McClain's talk.