View all news
Research reveals nearly two million mortgage holders struggling to cover household bills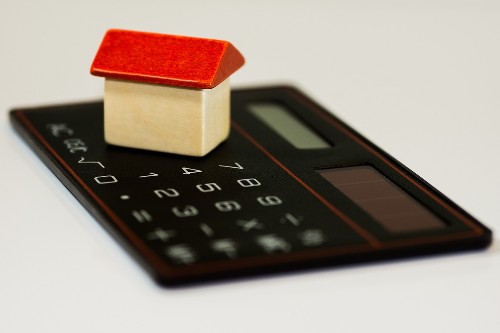 Press release issued: 8 July 2023
As the cost of living crisis continues apace with the latest hike in interest rates, new research has shown a significant proportion of mortgage holders in the UK are so stretched financially they are short of money for food.
Statistics showed 1.8 million mortgagors are struggling to cover essentials, such as food, with some 300,000 households reported having missed at least three meals in the past month due to running out of money.
The situation was shown to be no better for those in the private rented sector, where 1.6m households (and 50% of the lowest income households) are struggling to pay for food and essentials – 500,000 of which have missed several meals. Many will be at risk if their landlords raise rents.
The Financial Fairness Tracker – Focus on Housing, commissioned by abrdn Financial Fairness Trust and analysed by a team at the University of Bristol, has been monitoring the personal finances of around 6,000 households since the start of the COVID-19 pandemic.
The latest findings show that on average, mortgagors have experienced steeper price increases than renters over the last six months – 42% have seen an increase of more than £100 a month (27% private renters, 19% social renters). However, their housing costs generally make up a smaller fraction of their monthly take-home pay, reflecting their greater levels of financial resilience and ability to absorb increased costs. In contrast, households in the private rented sector may struggle to cope with even small increases in housing costs. While analysis showed mortgagors spend on average one-fifth (22%) of monthly take-home income on housing costs, this rises to a third of income (34%) among private renters.
Whilst 30% of mortgagors have seen their mortgage costs increase in the last six months (2.6m households), 37% of private renters (2m) and 67% of social renters (3.3m) had seen their costs increase in the same period as a result of their landlord or housing provider increasing the rent.
Currently 13% of mortgagors were found to be in serious financial difficulties. But because mortgagors are a large group (8.4 million) this equates to 1.1 million households, and is likely to rise as mortgage rates climb. For comparison 36% of social renters are in serious financial difficulties (1.8 million households), 23% of private renters (1.2 million) and 5% of outright home owners (0.5 million).
Researchers found that although price rise forecasts for mortgagors are bleak, this also extends to the private rented sector. Landlords who have mortgages are likely to pass on the costs of interest rate rises, meaning those in the private rented sector, who have faced price rises already, are likely to face further increases or greater competition if landlords sell up.
More than half (52%) of those who privately rent their homes feel their financial situation is making their mental health worse (3m households in the UK). This is compared with around one-fifth (19%) of outright owners and 39% who own with a mortgage. For those in the private rented sector in receipt of Universal Credit or Housing Benefit, this rises to 64%.
Rising costs are also causing increasing anxiety across the UK. A third of home owners say that financial worries are causing them to sleep poorly at night (33%) – rising to 36% among mortgagors, 44% among private renters, and 45% among social renters.
Professor Sharon Collard, Chair in Personal Finance at the University of Bristol, said: "Many headlines in recent weeks have focussed on the upcoming mortgage shock as mortgagors move off fixed rates. This is a particular concern for low-income homeowners who are already struggling to manage and have lower financial resilience to deal with future financial shocks.
"Likewise, those who rent their homes, who already pay a greater portion of their incomes in housing costs, are already feeling the pain, with more to come. The government needs to work fast to ensure the Renters Reform Bill provides households with the protections they need. Policy needs to enable renters to make longer term plans and so they feel more in control of their finances."
Mubin Haq, CEO of abrdn Financial Fairness Trust, said: "Many with mortgages have seen a sharp rise in housing costs, with more pain to come. Nearly two million are struggling to pay for food and everyday essentials. However, our research paints a more complicated picture and highlights the difficulties faced by not just those with mortgages, but also those who are renting.
"Over decades we have failed to invest in housing and stripped back our safety net. Millions of families are paying the price, which has now been exacerbated by the cost-of-living crisis. Those on the lowest incomes are the most financially vulnerable and have no cushion to fall back on if interest rates and rents continue to rise. Government, lenders and landlords need to act to protect people on low incomes."
Further information
About abrdn Financial Fairness Trust
abrdn Financial Fairness Trust funds research, policy work and campaigning activities to tackle financial problems and improve living standards for people on low-to-middle incomes in the UK. It is an independent charitable trust registered in Scotland.
abrdn Financial Fairness Trust was known as Standard Life Foundation until December 2021.
The tracker identifies the demographic characteristics and socio-economic circumstances of who has been affected, as well as the strategies that are being used by people who have been adversely affected by the crisis to make ends meet. It also identifies how many, and what types of people, are expecting their financial circumstances to deteriorate over the coming months. The report covers the UK population as a whole, as well and the four individual nations of the UK. Within England, it identifies the regions where the impact has been greatest.
The tracker monitors levels of anxiety stemming from financial issues and the use of, as well as potential need for, money guidance, debt advice or further support from government or other agencies. The report identifies the numbers of people using government support such as the jobs retention scheme and support for the self-employed and those facing a drop in income that are not covered by either of these measures. It provides a regular picture of how the nation is responding to the economic shock created by the crisis.