View all news
Take a trip back in time to when Bristol harbour was a working dockyard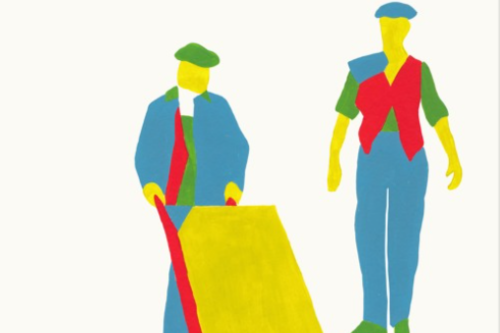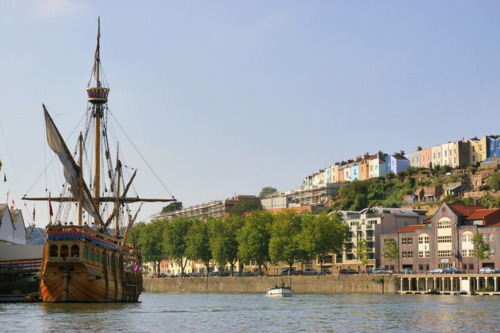 Press release issued: 13 July 2023
This weekend thousands of people will descend on Bristol's Docks for the popular annual Bristol Harbour Festival which takes place from July 14 to 16.
While the Docks are primarily used for leisure these days, if you want to get a feel for what it would have been like to walk Bristol's harbourside when it was a bustling working port in 1959, the 'Echoes of the Port' audio soundscape may be for you.
Developed by University of Bristol historian Dr Amy King and Latin American expert Dr Paul Merchant alongside Sharp Teeth Theatre, 'Echoes of the Port' is an immersive soundscape detailing the life of the docks from the cargo shipped in, the social life at the Dockers' Club, the languages spoken by visiting sailors, and the many boats built around the world.
In November 1974, the last trading ship sailed out of the Bristol City Docks. For many men, this marked the end of the only working life they had known; some found work in Avonmouth, while others changed jobs completely.
In its heyday, ships came into the City Docks from all over the world, bringing with them cargo and crew from Europe and beyond. There was cork from Portugal, oranges from Spain, and wood from Scandinavia (not to mention the Guinness that came from Dublin or the wine from Southern Europe).
With the exception of the four majestic cranes that stand over the water as memorials to a lost industry, little remains of the lives and livelihood of Bristol's dockers.
Dr King said: "The soundscape follows J.C. Healey, a (real-life) trader and ship-spotter, as he goes for one of his regular walks around the harbourside. Healey kept meticulous records of the ships in the city docks over a period of more than 30 years, and the soundscape was inspired by his notebooks, which are kept in the Bristol Archives.
"We used these as inspiration and worked with Sharp Teeth Theatre's Stephanie Kempson, sound designer Dinah Mullen, and voice actors Felix Hayes, Andrew Dennis and Peter Baker to bring this story to life.
"The soundscape will transport you to 1959, a fascinating point in time when the City Docks were still teeming with trade, but commercial air travel is beginning to change the industry."
The project was developed with The Brigstow Institute at the University of Bristol, which brings together researchers from different disciplines with partners from across the city to enable more diverse voices and knowledge in research.
The 'Echoes of the Port' is available to listen to for free on Soundcloud. You can listen to the full 10-minute soundscape as you wander down the Docks here: Echoes of the Port.

More information about Bristol Harbour Festival is available here: Bristol Harbour Festival 2023.