View all news
Charity led by 23-year-old lifts 13,000 women out of period poverty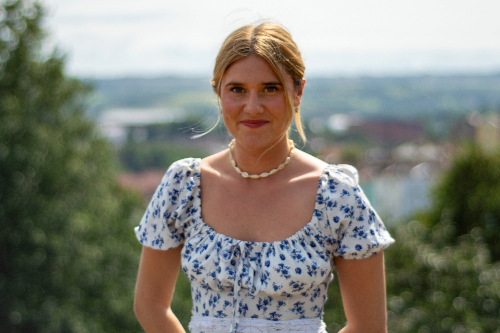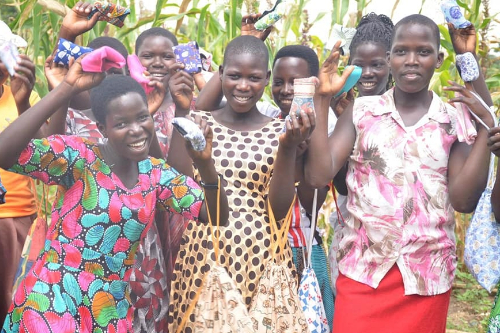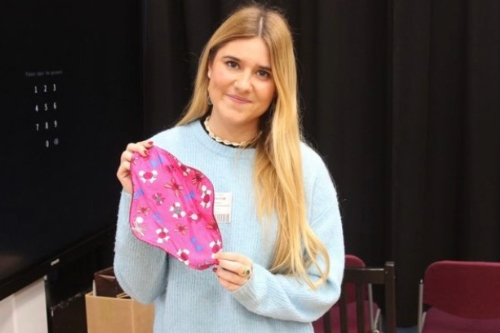 Press release issued: 21 July 2023
A non-profit that has lifted 13,000 refugees and vulnerable people out of period poverty has now been awarded charity status.
The Pachamama Project is run by 23-year-old Ella Lambert, who started sewing reusable period pads on her kitchen table in the first lockdown.
Since then, she has built a global network of 2,000 volunteers who have sewn 100,000 of the colourful Pacha Pads. They are delivered to refugees and vulnerable people in ten countries, including Lebanon, Greece, Pakistan and the USA.
Ella launched The Pachamama Project as a non-profit in August 2020 from her home in Chelmsford, Essex, while studying at the University of Bristol. Almost exactly three years on, and now graduating from the University, Pachamama has been granted charity status in the UK.
"It is so, so exciting," Ella said. "I just didn't think this would ever happen. A few years ago, I had a little lightbulb moment and today we have this beautiful community – it's really snowballed.
"When we started, we had volunteers who were shielding or feeling isolated and they've been able to find a purpose and be part of a world-wide family.
"Three years ago, people weren't really talking about periods, now it's on the agenda."
The Pachamama Project recently began working in Uganda and its Pacha Pads – which are washable and can be reused for up to five years – have had rave reviews.
Amuge Brenda said: "I appreciate and express my great happiness to The Pachamama Project for providing me with long lasting pads. I have been suffering but when Pachamama came with the re-usable pads, I am now very free even when I am in public."
Adengo Esther Ruth added: "I used to miss classes some days during my menstruation but now l feel free and comfortable whenever l put on Pachamama's reusable pads."
Ella was driven to act by her own often debilitating period pain. She learnt to sew from YouTube so she could help others who were experiencing similar pain but in incredibly difficult circumstances.
And that fire still burns brightly. After graduating with a degree in Spanish from the University of Bristol, she is now going full-time on The Pachamama Project, where she has a single aim: eradicating period poverty.
Future plans include:
Continuing to grow 'Pacha Clubs' that see refugees and other groups in need sew the reusable pads using the charity's designs and then sell them to NGOs or locals to create an income
Getting teenage boys and girls sewing the pads in schools – in a scheme similar to the Duke of Edinburgh Award – to make more pads and destigmatise periods
Bringing Pacha Pads to more countries to "eradicate" period poverty
Volunteers do not have to commit any regular hours to The Pachamama Project. They are given the sewing patterns and can choose when and where to make them.
Volunteer Ruth Smith said: "It's been amazing and inspiring to be part of this growing team of volunteers. I have loved learning an important life skill, knowing that the pads we make are improving the dignity and hygiene of women in many different communities."
Ella said: "I'm really excited for the future. When I think about what impact we've had in just three years, with no one working on it full-time, I think we could triple our impact.
"We want to eradicate period poverty and eradicate period stigma."