View all news
New Bristol Evidence Synthesis Group awarded £2.5m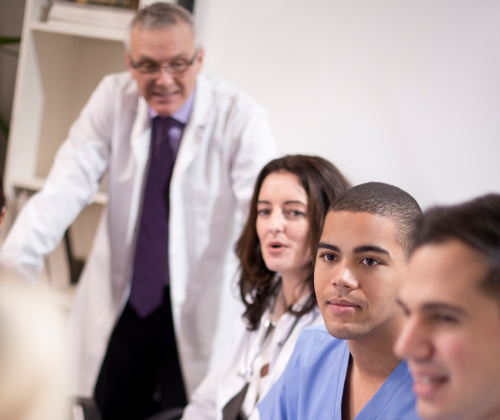 27 July 2023
A new University of Bristol-based evidence synthesis team has been awarded £2.5 million from the National Institute for Health and Care Research (NIHR).
The Bristol Evidence Synthesis Group is one of nine new specialist research groups in the UK, set up to provide sound evidence to health and social care policymakers. NIHR Evidence Synthesis Groups, part of NIHR's Evidence Synthesis Programme, will investigate what evidence is available to answer important questions spanning healthcare, public health and social care. Each group has been granted £2.5 million over five years. Together, the groups could work on up to 45 research projects per year.
These groups will carry out projects requested by stakeholders such as NHS trusts, local authorities, patient communities and members of the public. Other projects will be identified through NIHR processes and working closely with policymakers to make sure they address policy and practice needs. Research topics will be allocated without the need for a lengthy commissioning process.
Evidence synthesis is an approach that allows researchers to identify, appraise and analyse all the information on a particular research question. It is a powerful way of combining data across many different studies to find more definitive answers.
The Bristol Evidence Synthesis Group will bring together University of Bristol academics, including NIHR Applied Research Collaboration (ARC) West staff members. The group's co-directors are Professor Julian Higgins and Dr Deborah Caldwell who are bringing together researchers from a range of disciplines. Dr Jelena Savović is the group's knowledge mobilisation lead, Dr Andy Gibson leads on patient and public involvement, Professor Geraldine Macdonald leads on social care, Dr Christie Cabral is healthcare and qualitative lead, Dr Hayley Jones leads on statistics and test accuracy and Dr Sabina Sanghera leads on health economics.
Dr Deborah Caldwell, Associate Professor in Epidemiology and Public Health at Bristol, said:
"We are delighted to have been funded in the first tranche of NIHR Evidence Synthesis Groups. This award is a further endorsement of the applied and methodological evidence synthesis skills we have here in Bristol and sits alongside other recent successes, such as the NIHR-funded Bristol Technology Appraisal Group, and the Guidelines Technical Support Unit."
Professor Lesley Stewart, Programme Director for NIHR's Evidence Synthesis Programme, said:
"The groups provide breadth and depth of 'on tap' expertise in evidence synthesis that will enable the Evidence Synthesis Programme to respond quickly and efficiently to important health and care topics raised by stakeholders across the four nations of the UK.
"Groups will combine research rigour with responsiveness to deliver high-quality evaluation and syntheses of existing research studies to match stakeholder needs. These will support evidence-informed decision-making and ultimately help improve the effectiveness, cost-effectiveness and experience of health and social care provision."