View all news
University of Bristol historian elected as Fellow of the British Academy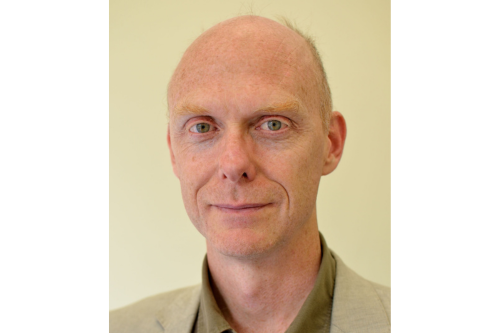 Press release issued: 21 July 2023
A University of Bristol historian who is an expert in colonialism, and in particular the British empire and its relations with China, has been elected as a Fellow of the British Academy
Professor Robert Bickers, Professor of History and Associate Pro Vice-Chancellor for Postgraduate Research, is one of 86 academics who was nominated for election to the Fellowship this year.
Professor Bickers is the author of a number of books, including the prize-winning Empire Made Me: An Englishman Adrift in Shanghai, and Out of China: How the Chinese ended the era of Western Domination (2017), which was shortlisted for the 2018 Wolfson Prize for History. He has directed the 'Historical Photographs of China' project www.hpcbristol.net and is Co-Director of the university's new Hong Kong History Centre www.hkhistory.net.
Professor Bickers said: "The British Academy is the UK's champion for the humanities and social sciences, and I am delighted and thrilled to be able to contribute to its work in future as a member of the fellowship."
Founded in 1902, the British Academy is the UK's national academy for the humanities and social sciences. It is a Fellowship of more than 1,600 of the leading minds in these subjects from the UK and overseas.
Current Fellows include the classicist Professor Dame Mary Beard, the historian Professor Sir Simon Schama and philosopher Professor Baroness Onora O'Neill, while previous Fellows include Dame Frances Yates, Sir Winston Churchill, Seamus Heaney and Beatrice Webb. The Academy is also a funding body for research, nationally and internationally, and a forum for debate and engagement.
Welcoming the Fellows, the President of the British Academy, Professor Julia Black, said: "It is with great pleasure that we welcome yet another outstanding cohort to the Academy's Fellowship. The scope of research and expertise on display across our newly elected Fellows shows the breadth and depth of knowledge and insight held by the British Academy and which we work hard to harness to help shape the world.
"With the vast expertise and wide-ranging insights brought by our new Fellows, the Academy continues to showcase the importance of the SHAPE disciplines in opening fresh seams of knowledge and understanding, while simultaneously advancing the well-being and prosperity of societies worldwide. I wholeheartedly congratulate each of our new Fellows on this achievement and look forward to working together."