View all news
Philosopher Queens: New course is diversifying the philosophy canon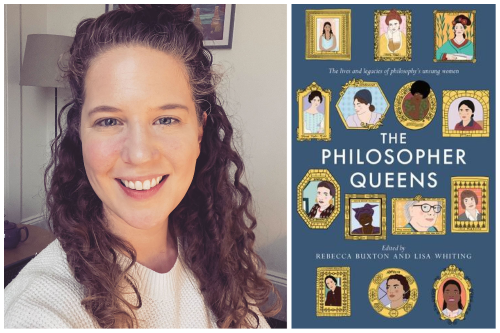 Press release issued: 17 January 2023
A university course is diversifying the male-heavy, western-centric philosophy curriculum.
The University of Bristol unit, called Philosopher Queens, teaches often ignored female thinkers. It is offered alongside a range of other philosophy modules that continue to run at the University.
Highlights include the 4th century AD philosopher and astronomer Hypatia and modern-day thinkers like the Azizah Y. al-Hibri, who examines the intersection of Islamic law and gender equality, and bell hooks, a black rights and feminist activist.
The module was launched by Dr Alix Dietzel, inspired by a 2020 book called The Philosopher Queens: The lives and legacies of philosophy's unsung women, edited by Rebecca Buxton and Lisa Whiting.
Dr Dietzel was fed-up with philosophy courses populated almost exclusively by western men, which narrowed students' horizons while learning.
The module ran for the first time in 2021/22 and was an immediate hit.
Dr Dietzel, a Senior Lecturer focussing on climate justice and climate policy in the University's School of Sociology, Politics and International Studies, said the unit was born out of her "own experiences as a student and teacher of philosophy, and the frustrations that come with being a woman in philosophy".
She added: "Traditionally most philosophy courses include a slew of white men, sometimes with one token woman.
"The way the 'canon' of important philosophers is presented is that there is a particular type of person who is a philosopher. Students would say to me 'I can't do philosophy, I don't have that sort of brain' – which simply isn't true.
"This course has raised the confidence of my students, who felt at home in a philosophy course for the first time."
Course participants discuss why women, particularly women of colour, are often written out of the philosophy canon and why many others never had the chance to become philosophers, before moving on to discuss female philosophers and their views.
"It's very much a co-creative space," said Dr Dietzel. "The first cohort really helped shape the class.
"Students often find the way philosophers write impenetrable and really hard work. Many of them want to improve the world, they read something and say, 'how can I use this?' It's often not obvious with traditional thinkers."
The first cohort was effusive about the course.
One student called it "eye opening", adding that it highlighted "important perspectives on gender and race that have often been excluded".
Another added the "great" unit helped address a "dearth in female 'great thinkers', which I have a vested interest in being a girl!"
Dr Dietzel received a Bristol Teaching Award from the University for creating the innovative and inspiring course.
Professor Tansy Jessop, the University's Pro Vice-Chancellor for Education, said: "Philosopher Queens headlines female philosophers in contrast to the traditional canon populated by western, male philosophers.
"I'm excited that Alix has opened the way for our students to learn from ground-breaking women philosophers and from traditions inside and outside the dominant western paradigm.
"This is a long-overdue and much needed development, which will enable our students to experience a more democratic education."