View all news
'Going to university later in life made me feel me again'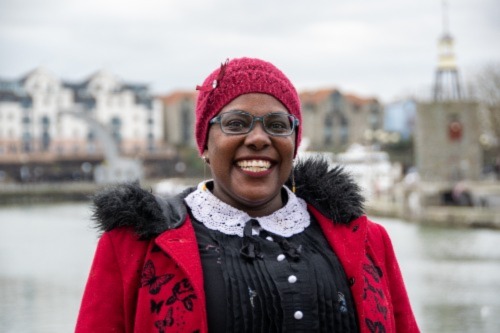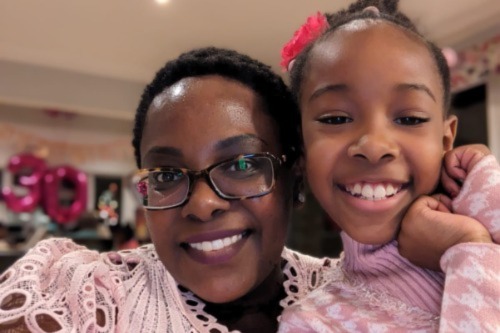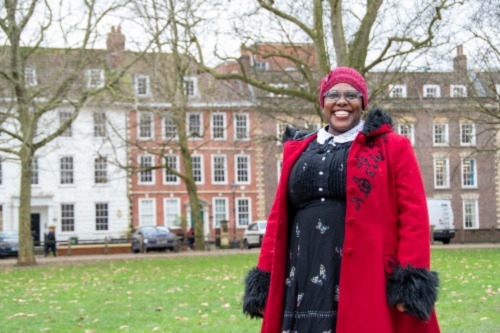 Press release issued: 30 January 2023
A woman who became homeless with her baby daughter and later overcame depression is now a thriving student with plans to become a lecturer.
Cleopatra Kaviya came back to education through the University of Bristol's Foundation in Arts and Social Sciences - a step toward a full degree aimed at those with fewer qualifications.
The 38-year-old, now studying for an Anthropology degree at Bristol, is sharing her story to encourage others to take up education later in life.
Cleopatra grew up in Zimbabwe and planned to go to university to become a teacher.
But after moving to the UK as a teenager, her strong work ethic saw her picked by bosses to open new chain bakeries all over the country, and led to management positions in Bristol stores like Lush and River Island.
Her university dream faded as her career took off. That was until 2017, when aged 31 and heavily pregnant, she unexpectedly separated from her partner.
She said: "I was so ill throughout my pregnancy that I couldn't work and spent hours each day on drips. Then I found out I had to do it all on my own.
"I lost my house and had to go to the council for support because I didn't have a roof over my head. I ended up in a single room in a mother and baby unit in Bristol. My daughter was also quite ill at this point and I got depression because I felt I'd really let her down.
"It was a bit of a horror story. Life was very trying for a while and it was all quite bleak. But life is totally different now and I am totally different too, I'm also happier now than I ever was before."
After her daughter Jahvya was born, Cleopatra did not have many qualifications and struggled to find work.
She enrolled on an Access to Higher Education Course at The City of Bristol College. Then, in 2019, she saw a poster for the University of Bristol's Foundation in Arts and Social Sciences.
The one year course is aimed at adults who either don't have A-Levels or equivalent, or have less mainstream qualifications. Applications opened today [Jan 26].
"I didn't think they'd take me but they were really encouraging," she explained. "The course also really fitted around childcare. They even let me bring my daughter in - she has come in so much over the last few years that she has become an honorary student!
"After my foundation year I had planned to do teacher training but they said 'you are so inquisitive about people, we think Anthropology would really nourish your soul'. I didn't even know what Anthropology was! But I looked into it and realised it was for me."
Now in her third and final year, Cleopatra has "absolutely loved" her Anthropology BA, particularly field trips to museums all over the country.
Professor Mhairi Gibson, Head of the University's Anthropology & Archaeology Department, said: "Cleopatra is a real pleasure to teach, curious and creative! She brings energy and experience to the classroom."
Hard-working Cleopatra is now looking at doing a master's at Bristol, before becoming a lecturer.
"I want to introduce people to the Africa that I know," she said. "The Africa people tend to see can be quite negative. If I could show just a few people how I see it, and maybe touch some hearts along the way, then I'd be pleased. I just like to leave people with that happy feeling."
Cleopatra now has a busy schedule but loves her new life. She somehow even finds time to be a governor at her daughter's school.
Cleopatra said: "My daughter really helped me. She made me come out of my comfort zone and made me want to be a better person. I hope that by following this path I can give her the life that she deserves. And the life that I deserve as well."
And her message to people thinking of going to university later in life?
"If you're ready, do it. You will find ways to be nurtured that you never knew were possible. Imposter syndrome is real, but you will look back and chuckle at how far you have come.
"It can be challenging, and it takes dedication, but once you do it you'll feel great. I feel whole now, university made me feel like I'm me again."