View all news
Bristol academic awarded Government funding for climate change resilience project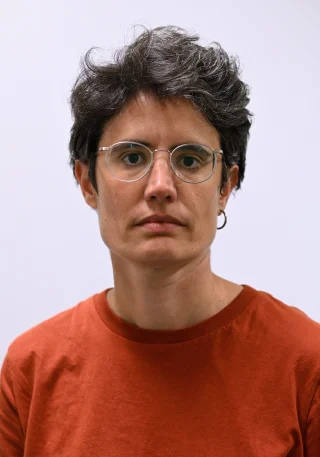 Press release issued: 24 August 2023
A University of Bristol researcher has received a portion of £1.4 million reserved for boosting UK infrastructure protections against global warming.
Dr Francesca Pianosi of Bristol's Faculty of Engineering, has received over £130,000 for the project Uncertainty Quantification and Sensitivity analysis for Resilient Infrastructure Systems, which she will lead.
This project will integrate into Data and Analytics Facility for National Infrastructure DAFNI a generic methodology to analyse the propagation of uncertainties and enable better model construction, validation, and use for decision-making under uncertainty.
Dr Pianosi explained: "Computational modelling provides a vital tool to support infrastructure investment decisions.
"Model outputs though are conditional on a range of uncertain assumptions and input data. Overconfidence in model results and insufficient consideration of the breath of possible futures is a key obstacle to resilient infrastructure design."
The methodology will be tested and showcased on pilot applications in the water and energy systems sector. Ultimately the project will contribute to promote best practices for responsible modelling and robust decision-making in the DAFNI user's community.
Dr Pianosi is Senior Lecturer in Water and Environmental Engineering based in the School of Civil, Aerospace and Design Engineering. Her research focuses on advancing the way mathematical modelling is used to inform decision-making under uncertainty, particularly for water resource and natural risk management.
She is an international expert on uncertainty quantification and sensitivity analysis and the lead author of the open-source SAFE toolbox, which is used by thousands of scientists and practitioners worldwide to analyse the propagation of uncertainty in mathematical models.
There is an urgent and increasing need to protect the UK's natural and built environments from a surge in population growth, and severe weather events such as extreme floods and droughts caused by climate change.
Today the Science and Technology Facilities Council (STFC) Scientific Computing Department Centre of Excellence for Resilient Infrastructure Analysis announced funding or eight UK-based projects to boost UK infrastructure resilience against these types of events.
Using computational modelling on the DAFNI, these eight projects strive to strengthen UK's resilience against severe weather events and other complex challenges, reducing the risks of road closures, energy failures, sewer flooding, water and food shortages, as well as protecting underground infrastructure such as water pipes and electrical cables.
The funding not only highlights the importance of fortifying the UK's natural and built environments but also underscores the critical need to combat potential losses arising from the growing impacts of climate change.
The outputs from the Centre of Excellence will be instrumental in providing policymakers, local councils, and private companies with the essential analysis and scenario-planning vital to ensure the UK is resilient against potential future risks.
The researchers who have been awarded a share of the £1.4 million are speaking at DAFNI's annual conference taking place in the Sir Alexander Fleming building at Imperial College London on 12 September 2023.
In Spring 2023, DAFNI opened the Centre of Excellence with £4 million in funding from the Building a Secure and Resilient World strategic theme at UK Research and Innovation (UKRI). The STFC Scientific Computing Department delivers the DAFNI programme for UKRI.
Dr Brian Matthews, DAFNI Facility Lead and leader of the Open Data Systems Group at the STFC Scientific Computing Department said: "We were delighted with the quality and scope of applications received and it was difficult to choose from the excellent proposals put forward. We feel that the successful projects together explore a range of research challenges in infrastructure resilience that will provide the momentum to deliver the Centre of Excellence for Resilient Infrastructure Analysis on DAFNI. I look forward to working with these exciting projects over the next 2 years."
Kristine Zaidi, Associate Director for Arts and Humanities Research Council and lead for the Building a Secure and Resilient World theme added: "To build a more secure and resilient world we must put people at the heart of our research. The eight projects announced today will help communities of all sizes improve their ability to prevent and respond to threats from extreme weather occurrences. By working across disciplines and improving access to robust evidence and information, we can strengthen the UK's resilience. I look forward to seeing the impact these projects will have on a wide range of sectors."